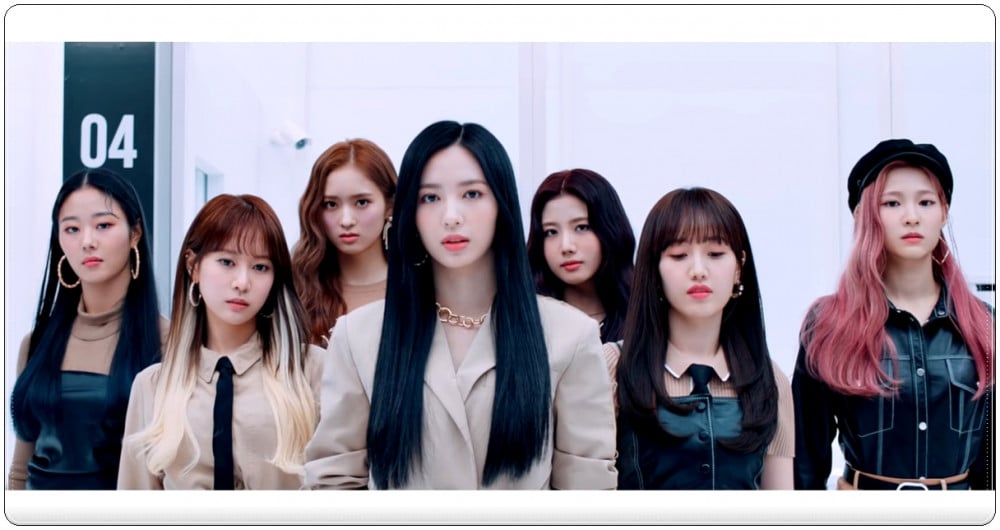 Cherry Bullet recently made a comeback with "Hands Up" at 11th february. Rookie girl group needed only 5 days to beat their own previous youtube views record. "Hands up" already passed MV to their debut song"Q&A" which was uploaded to youtube for more than a year ago at 21st january 2019. Also it's worth noticing that groups 2nd MV "Really Really" (22nd may 2019) made only 4 milion views.

Congrats to rookie group for passing 10 milion views mark with new MV on youtube (FNC+1theK).

This is how FNC Entertainment describes new hot single of Cherry Bullet:

"'Hands Up' is a trap song with 808 sounds topped on the addictive riff sampled from Beethoven's 'Für Elise'. The song reveals a strong ambition to enjoy the vibe together without worrying about the eyes of the others. The strong performance harmonizing with ear-fetching, intense color of the music harmonizes shows off their powerful energy."
How much do you like Hands up?
If you missed premiere you can check music video here.