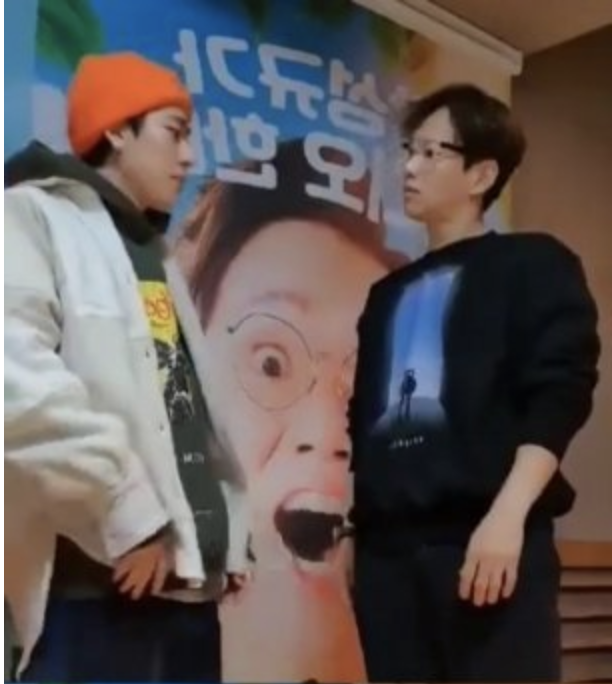 Freelance entertainer and announcer Jang Sung Kyu is the latest celebrity to take part in Zico's "Any Song" challenge!
The popular 'Workman' Youtuber is one of the latest celebrities to jump on the bandwagon and uploaded the video to his personal Instagram with the caption: "Congratulations to Zico for placing number one on charts!".
The two celebrities are seen dancing together as Jang Sung Kyu struggles to keep up with the moves. Check out the video below!