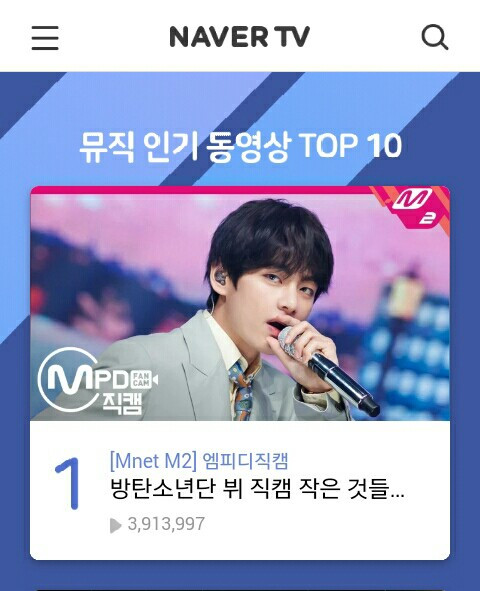 Naver TV released rankings of most popular videos of the year 2019 titled "Remind 2019👋 Hello 2020"
BTS V topped the popular video category of Naver TV Cast with his Solo Fan Cam of "Boy With Luv" which was released on Mnet's "M Countdown" with more than 3.9 million views.
V is popularly known as one of the most expressive artists on stage who captivates the audience through his soulful voice, charismatic dance moves and gestures.
It is also worth mentioning that, V emerged on top of M2 Year End Awards 2019 as his Boy With Luv fancam was selected as the Best Content (Most viewed MPD focus of 2019 and Most Liked of All-Time).
As of today, V's fan cam on the M2 official YouTube channel has garnered over 67M views.
Congratulations V! Watch the #1 Fan Cam 2019 below: