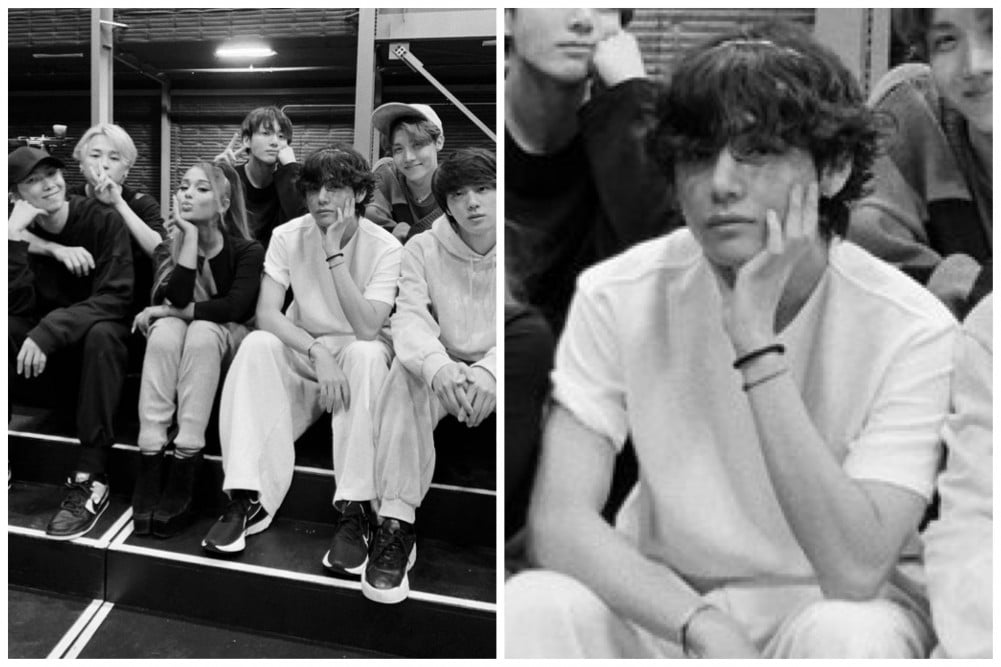 BTS V without a fail captures the hearts of fans with his god-tier visuals at every appearance whether it's an award show, a television performance or simply a picture with a star.
V has already earned himself some nicknames such as "The Guy With The Green Hair" at the 2019 GRAMMYs and "The Guy in Sunflower Shirt" at BBMA 2019 just to mention a few.
The recent one comes right after the mega pop singer Ariana Grande shared a lovely black and white photo with BTS at the rehearsals of 2020 GRAMMY Awards.
Fans of both the singer and locals could not help but be mesmerized by V's charming visuals and rushed to inquire more about the "Guy On The Right" or "Guy Next To Ariana"
V, who is often dubbed as a "stan attractor" has done it once again! It is not every day you stumble upon such a stunning human being as V now isn't?