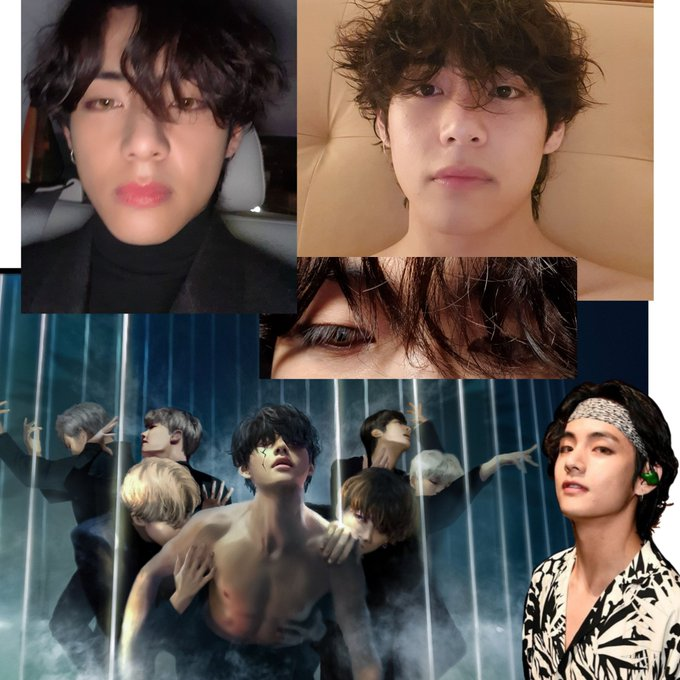 Its been a blissful day for BTS and Armys, cause of Grammys, showing off prominently the symbiotic nature of their relationship. BTS thanked Armys for what they are today and armys reciprocated by showing their gratitude and love on SNS. Its no surprise BTS V, King of weverse or V-verse, took over the platform to exclusively show his own gratitude and appreciation to armys as he has developed a very unique and close relationship with ARMYS where he directly prefers to chit chat with his fans, sent ARMYS into frenzy by trending on twitter (straight for 8-9 hours) on twipple, Daum again after snatching locals once again.
One Fan Cam even reached 1M views fastest.
After a tiring job of captivating locals, trending worldwide and serving visuals, on weverse, the visually blessed singer-Idol answered ARMYS' posts as much as he can and as usual he managed to drive ARMYs crazy with his Selcas.
One Fan asked "taehyung-ah, do you have a selca that you took at the grammys??"
to which the "Winter bear" vocalist said" ..i have one where i took a pic of my eyes kekeke"
ARMYS were quick to admire the masterpiece.
V dutifully posted a Before and After selca to pacify the ARMY

Its not a news that ARMYs go crazy over little glimpses of V's shoulders, remember Bonvoyage mirror reflection? Anyway, ARMYs again took over twitter to express their inner turmoil over V's duality and visuals.
One Army even created chain of the sizzling selca
The edits of selcas were aesthetic too
One Talented ARMY even infused the shirtless V in a Black Swan edit.
V knows how to keep them going!