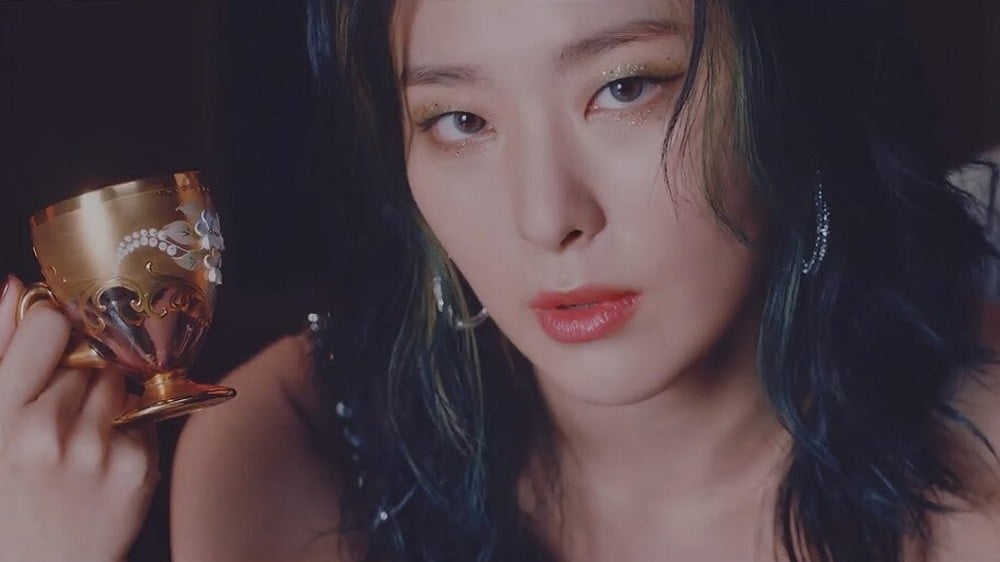 Red Velvet's Seulgi revealed she'd like to spend the end of the year with comedian Park Na Rae.

On the December 24th episode of 'Cultwo Show', Red Velvet's Seulgi and Wendy featured as guests, and DJs Kim Tae Kyun and special DJ Yoo Min Sang asked them who they'd like to experience year-end festivities with. Seulgi chose comedian Park Na Rae, saying, "I saw that she's a good cook. I feel like it'll be like a party if I was with her. That's why I feel like it'd be really fun to have fun together. I personally want to get close to her. I'd like it if she invited me to the 'Narae Bar'."

Seulgi continued, "I've never been on the same show as Park Na Rae before." When the DJs said that anyone who hangs out with Park Na Rae needs to know how to drink alcohol, she replied, "Drinking isn't bad."

In other news, Red Velvet recently made a comeback with "Psycho".