Most K-Pop fans care about Naver comments, upvotes and age demographics on Naver and they are the thoughts of the general public but it's totally wrong.
As you may know, many of Naver users complained about how idol group fans try to manipulate trends by searching for the idol over and over to make them rise on the 'most searched keywords' list, commenting, liking comments and upvoting articles with multiple accounts.
Actually a lot of international fans give instructions to theother fans about how to create multiple accounts on Naver and what to do. Here are only 2 examples of them.This is a daily routine for Korean fans.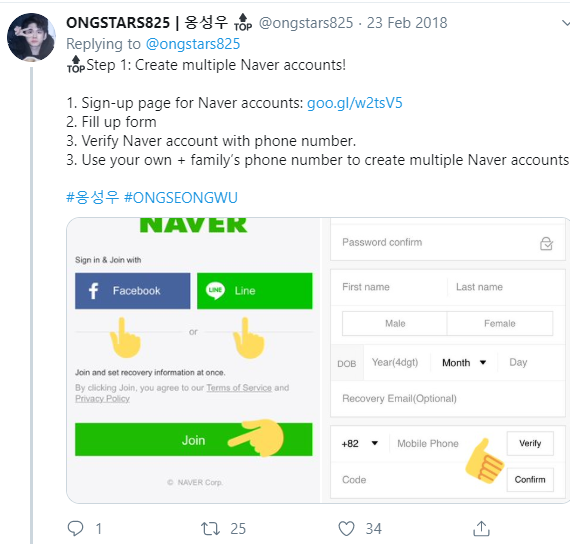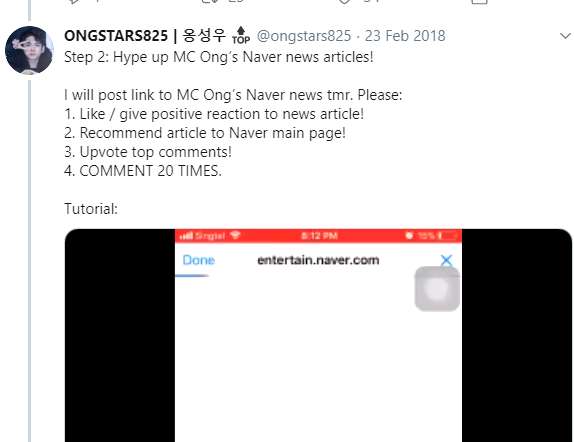 Using your own and family members' phone numbers to register may sound "only a few accounts to you" but wrong. There are free "disposable numbers" websites where you can find thousands of phone numbers for free, then register to Naver with it and receive SMS on the website. Most of the fangirls use this method.
And now here is the proof.
This is today's Naver article ranking. (3/12/2019)
Most commented 7 articles:
(1st Kang Daniel, 2nd Jimin, 3rd V, 4th V, 5th Jimin, 6th Jungkook, 7th Jungkook articles. As you can see, idols only)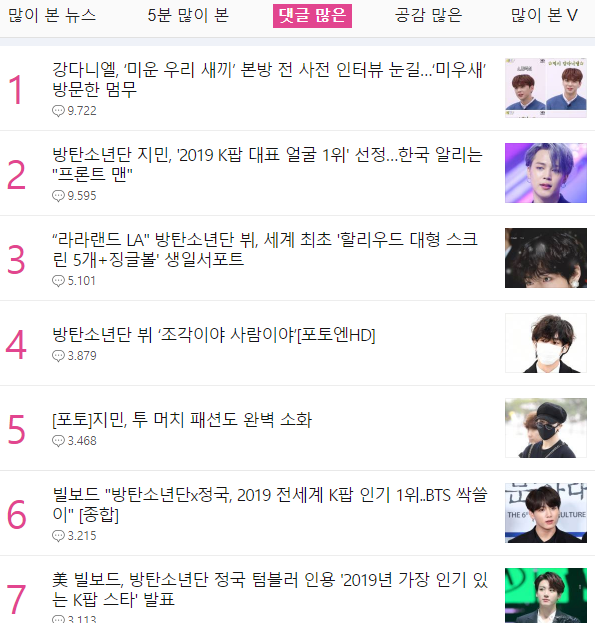 So, Kang Daniel and Jimin's (BTS) articles are the top 2 in terms of the number of comments, and upvotes. As you may have noticed, there are 9,722 comments and 7,452 emojis on Kang Daniel article; 9,595 comments and 8,082 emojies on Jimin's. While I'm typing these words, both articles' comments and upvotes have already increased more just in a few minutes, because there is a competition between their fans. Note that you can post 10 comments with through 1 account but only 1 emoji. When you check out the other news, you can see that the amount of emojis are
are always more than the amount of comments because most of people just leave an emoji to tell people how they feel about the article and they don't bother spending their time writing comments but it's just the opposite on idol articles.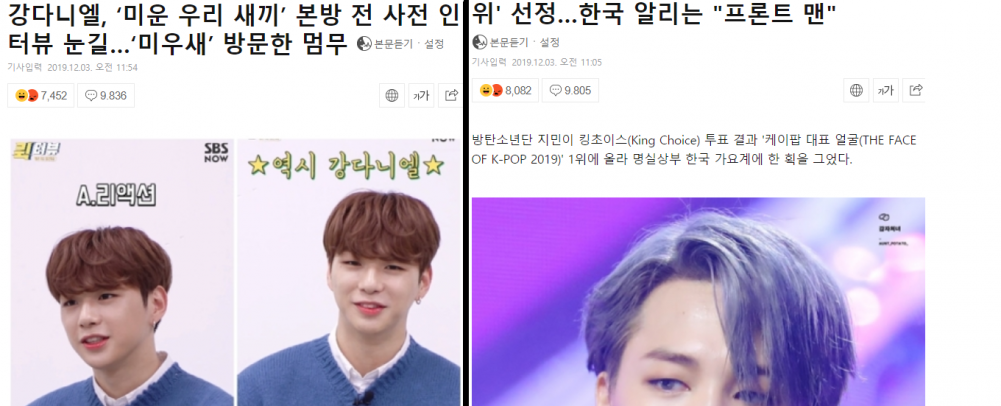 And here is the most viewed 30 articles: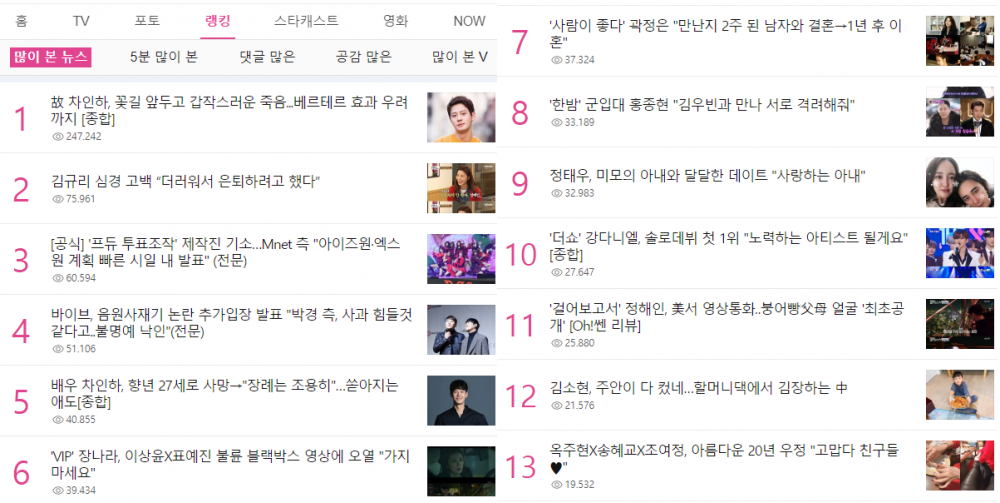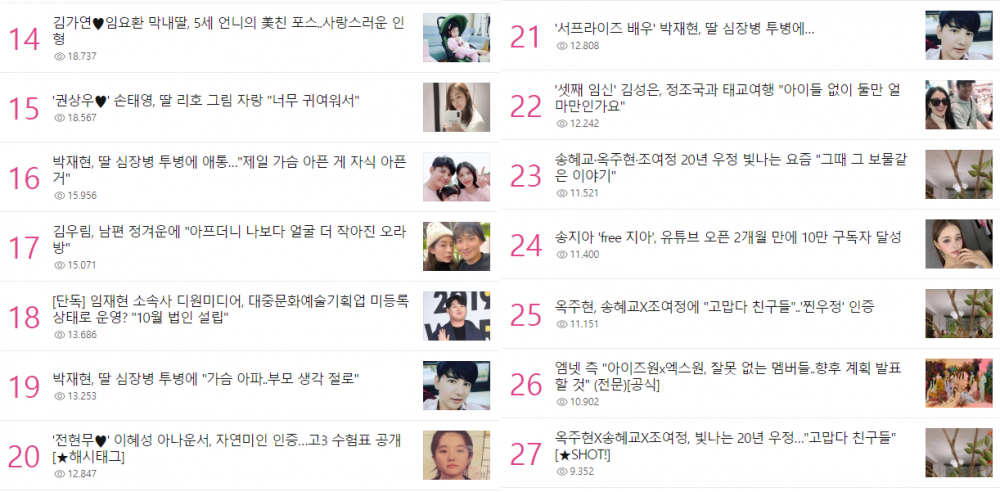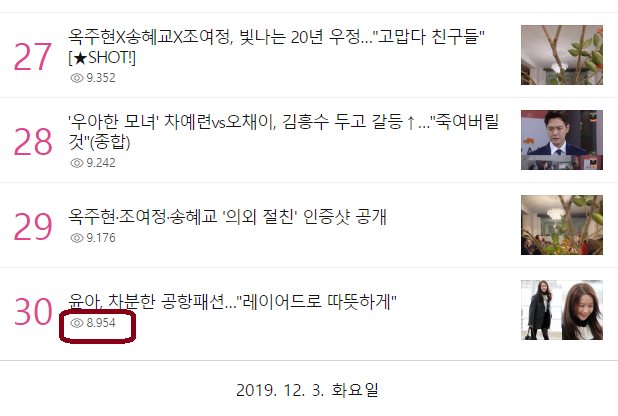 Although Kang Daniel, Jimin, V and Jungkook's articles are the top commented, liked and upvoted articles, they are not even on the 'most viewed articles' list.
Just to remind you that there are nearly 10,000 comments and 8,000 emojis on Daniel and Jimin's articles but 30th most viewed article was viewed 9,000 times. This means, a lot of multiple fangirl accounts did their job on idol articles.
Compared only Kang Daniel and Jimin articles to the most viewed ones but the other articles about V and Jungkook are the same.

Here is why.. you can comment, like other comments, and upvote the articles with multiple accounts but Naver recognizes your IP, thus even though you refresh the page or log out and log in to it again, it will be counted as 1 view. This is why idol groups can't make it to the main page.
This is also the main reason to shape weekly brand value ranking.
Summary is that, general public don't care about idols at all but unfortunately, we're leaving in an era where you should stream a song 24/7 even if you don't listen to it, stream a MV 24/7 even if you don't watch it, buy many of the same album even in a digital era, tweet hundreds of times a day, so that your favorite group can be considered the top group.