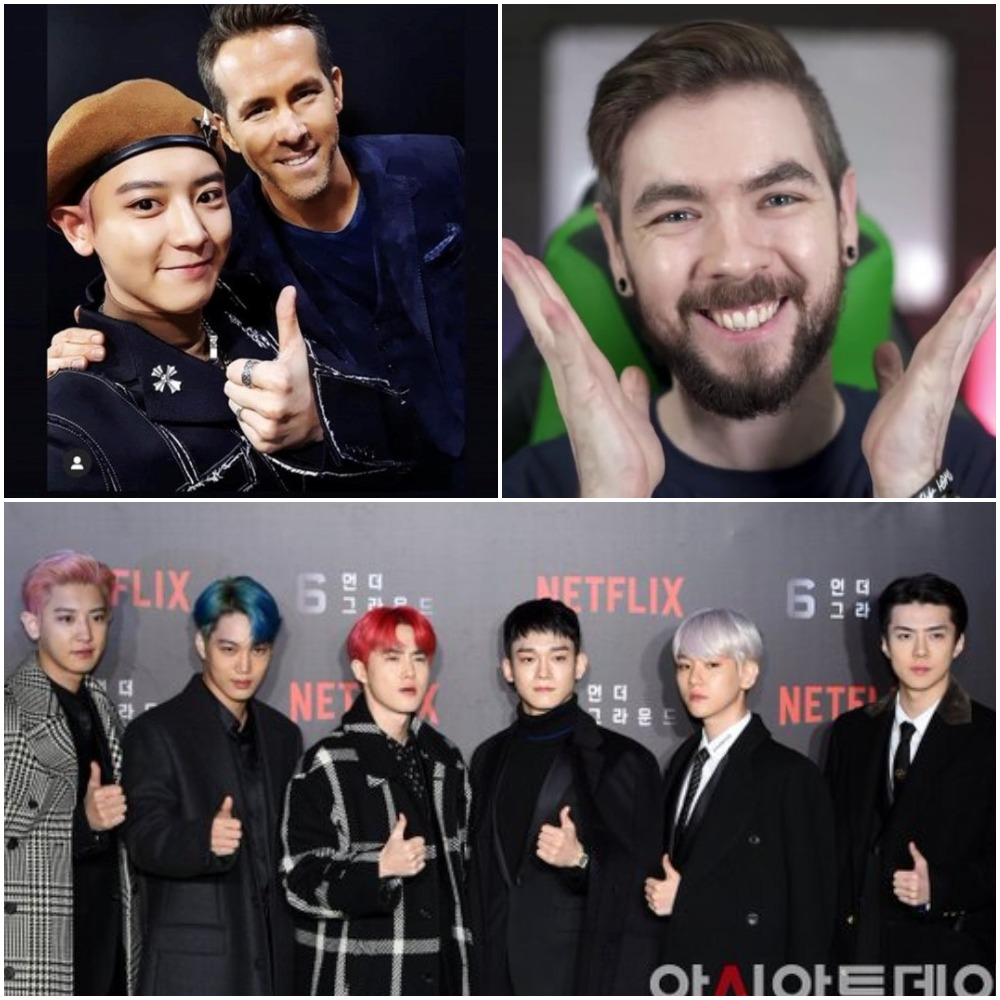 After yesterday's special Netflix event the Korean and international media blew up with many articles about Ryan Reynolds and EXO. Ryan himself had a lot of fun so the interactions that many saw did not stop after the end of the event. Later he went on social media and confirmed that indeed he isofficially an EXO member nowand EXO member Chanyeol seems to approve.
Stars like Jennifer Aniston, Chris Hemsworth, Samuel I. Jackson, Jason Momoa, James Maslow (Big Time Rush), Blake Lively, Kate Beckinsale, Reese Witherspoon, and many other celebrities liked his media post showing approval for his new career path for which he was very thankful. So as an EXO member he decided to fulfill his duty and thanked his co-star Adria Arjona for tweeting support for his group and fellow EXO members and of course his response towards her had everyone bursting in laughter about how dedicated he is towards his new career.


Later famous Youtuber Jacksepticeye also expressed interest in joining the celebrity line-up as he tweeted at Ryan Reynolds if he could get him into the group. This made many fans laugh as his tweet made their day as many made mentions how he mentioned he was a fan of EXO in 2014 and even danced to EXO "History" in one of his videos. Later he asked on Twitter where he should sign up!
Who do you think is the next celebrity joining the EXO line-up? Share your opinion down below!