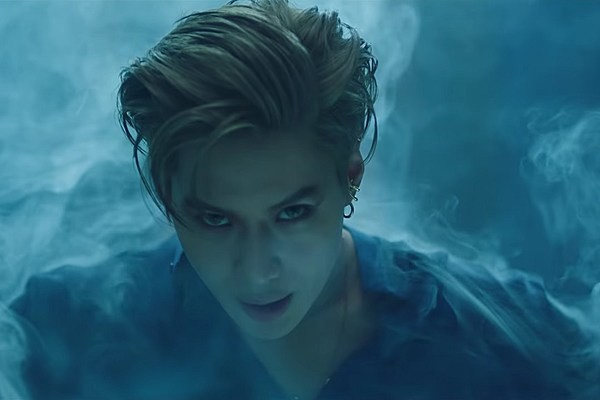 Whether you're in their fandoms or not, if you like to watch quality dance content, we strongly recommend you to watch the performances shared below. My personal opinion is that 3rd generation idol groups are more successful and original than the old ones when it's about dancing. In particular, there are some groups that are very prominent in dance. BTS, Seventeen, NCT, VIXX, ATEEZ are some of them. Regardless of which group it is and without prioritization, let's take a look at the following performances:
1. VIXX's N' Awesome Dance Interpretations
N's modern dance interpretation of old songs are worth watching for dance lovers. The dance performances of the idol, which brings old and new together in a very qualified way, are truly fascinating.

2. BTS' J-Hope's Boy Meets Evil Performance
Although BTS has other ambitious performances, this solo performance is one of the most impressive ones for me.
The intro of this aesthetic stage, (especially after 1.20min.) Jimin's blindfold solo dance break with the participation of the intro is a must-watch.
3. Taemin - Move Performance
Although choreography of small movements seems easy, it is actually more difficult than the others because it is quite difficult to make big effects with such small movements. Therefore, most of the covers of "Move" couldn't be successful and the most striking effect is given by Taemin, the owner of this dance.
4. Seventeen & Nu'est W - Heaven Choreography
The performance is the answer of question "How can 17 people move so synchronously?"
Seventeen is one of the groups that maximized synchronous dance. Each choreography can be recommended, but I would like to add the dance performance of SEVENTEEN's dance sub-unit. The choreographies of the group are prepared by their dance sub-unit. The moves are highly detailed and thought out.
5. A.C.E - ZOMBIE Dance
A.C.E is a group that attracts attention with its dance covers and some of the members are trained in 1Million Studio. Their dance interpretation is very good, I strongly recommend all the covers of their pre-debut period.
6. NCT's TEN' "Hit the Stage" Performances
One of the dance geniuses of the new generation, Ten's dance performances are very creative. His contribution to the choreography should not be forgotten. Ten is the one who prefer to dance with full of surprises and theatrical.
7. ATEEZ Dance Choreographies
The group that deserves to called as the monster rookie! Tt's hard to tell which member is the main dancer. Because each member is too good at dancing. As well as preparing choreographies, they interpret dance very well and offer an impressive performance.
8. BIGBANG' Taeyang's Ringa Linga Dance
It was one of the most dance-covered songs when it was released.
9. NCT - Black on Black
NCT is also among the prominent groups in dance. Although the synchronization of 18 people is quite surprising, they can also have the same effect on 2-person performance.
(Choreography of their own)
10. The Stage of the Coaches in the "Dancing High" (Lee Ki Kwang, Lee Seung Hoon, Hoya, Lia Kim, Just Jerk)
Since Kpop is a music genre based on dance, we can undoubtedly rank too many performances to fit into the top 10. These're my choices. You can also share the dance performances that you recommend to be watched.
Source: Korezin