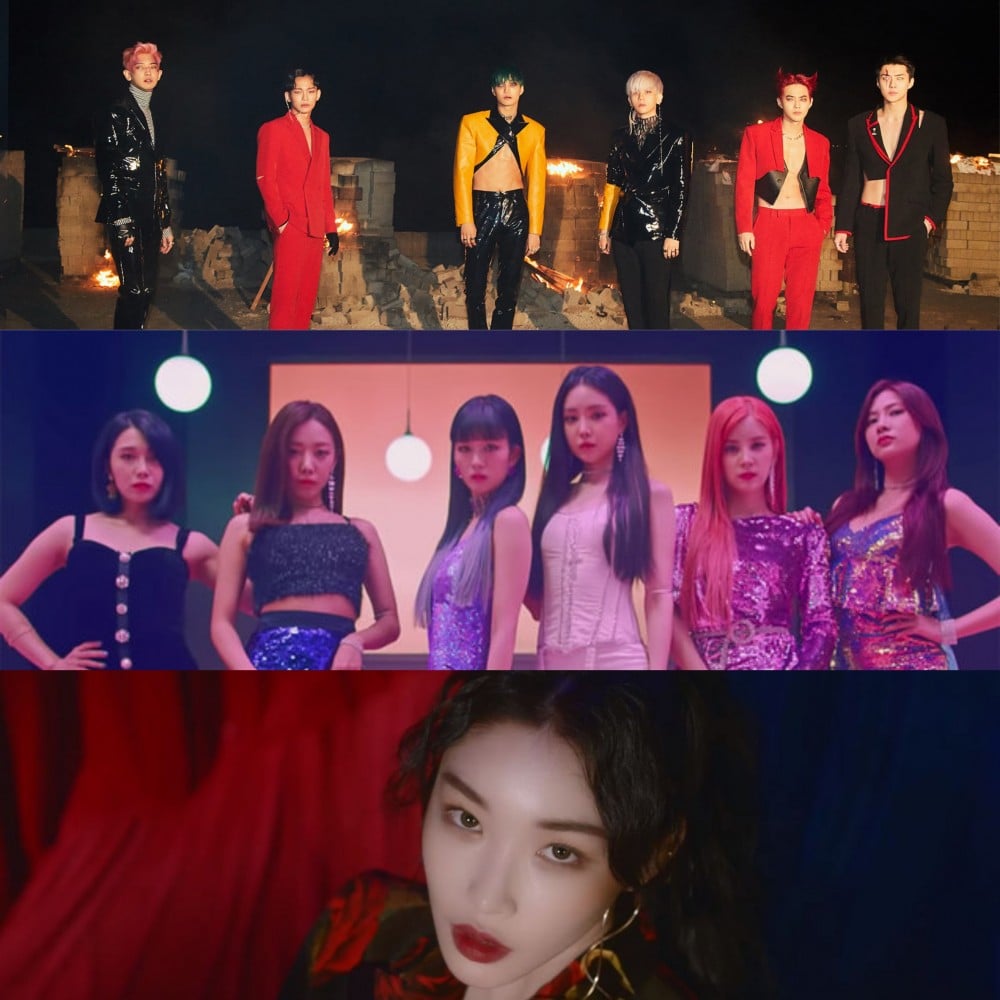 Every year, each KPOP GROUP releases a song. Some will chart, some will not. So here's a list of 25 BEST KPOP SONGS of 2019 chosen by CRITICS.
25.) JOPPING by SUPERM
24.) DDING byJvcki Wai, Young B, Osshun Gum & Han Yo Han
23.) FEAR by SEVENTEEN
22.) BREATHE by AB6IX
21.) KILL THIS LOVE by BLACKPINK
20.) DALLA DALLA by ITZY

19.) BLUEMING by IU
18.) PSYCHO by RED VELVET
17.) WHAT YOU WAITING FOR by R.TEE & ANDA

16.) HIGHWAY TO HEAVEN by NCT127
15.) BOY WITH LUV by BTS

14.) FANCY by TWICE
13.) SAY MY NAME by ATEEZ

12.) ROOFTOP by N.FLYING

11.) NO by CLC

10.) MIROH by STRAY KIDS

9.) LION by (G)I-DLE

8.) TWIT by HWASA

7.) HOW CAN I LOVE THE HEARTBREAK, YOU'RE THE ONE I LOVE by AKMU

6.) YOU CALLING MY NAME by GOT7

5.) WE DON'T TALK TOGETHER by HEIZE

4.) RUN AWAY by TXT

3.) GOTTA GO by CHUNG HA

2.) EUNG EUNG by APINK

1.) OBSESSION by EXO

Now, we could finally say that 2019 was a year full of BOPS.