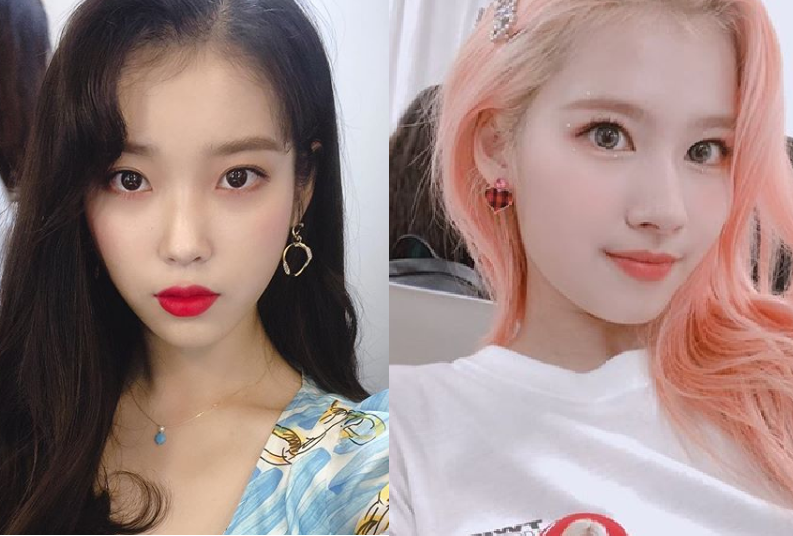 TWICE's Sana revealed candidly in a VLive broadcast that IU gave her an iPhone and that she'll be using it very soon.
The beautiful singer-actress who just recently starred in the hit drama Hotel del Luna has always been known to many as generous not only to her family, friends and staff but also to her hoobaes. TWICE members have been vocal about being IU's fans hence, when they got invited to perform on her concert as guests late last year, the popular girl group said yes immediately despite their busy schedule. To show her gratitude, IU gave the members gifts that were surprisingly expensive.
Nayeon shared via VLive that IU gave them Chanel shoes and Gucci rings. She mentioned in passing that IU also wanted to give them iPhones as a gift but some of them were already using the said mobile brand so it was unclear whether the phones were given or not.
Sana, during a short VLive broadcast with Momo yesterday, said that some fans told her to change her broken phone and her revelation confirmed that IU indeed gave them iPhones.
Fans later on had some cute reactions: