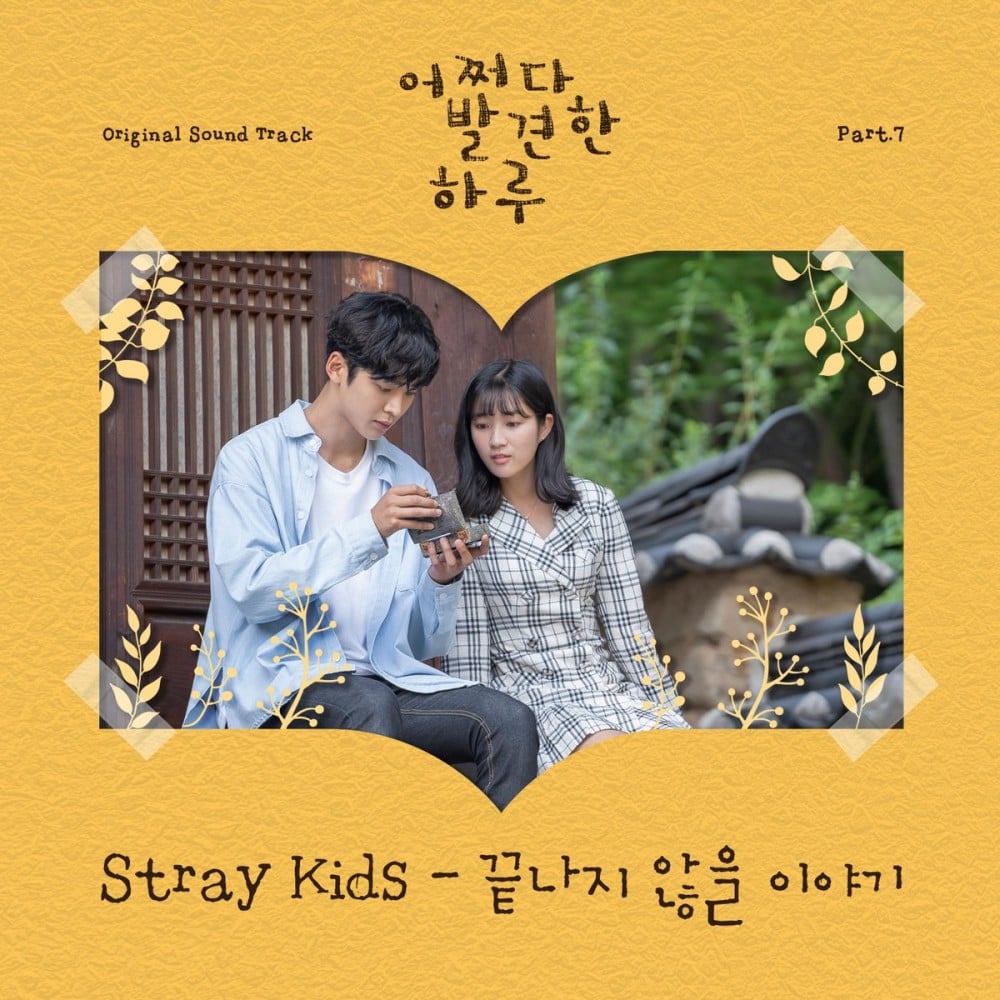 Stray Kids's latest music release - OST Part.7 for MBC's ongoing drama 'Extraordinary You' - has their fans, also known as Stay, in pure tears!
Titled "Unending Story", Stray Kids's 'Extraordinary You' OST Part. 7 was released back on November 7, after being revealed during episodes 21 and 22 on the same day. You can listen to the track yourself, below:
This marks Stray Kids's first ever OST as a group since their debut, and fans are in love with "Unending Story"! Many have been sharing their first impressions of the new tune using the Korean hashtag #스트레이키즈_끝나지않을이야기 on Twitter, with several commenting on the "beautiful" lyrics, impressive high notes, and "warm vocals" of the song.


What do you think of Stray Kids's first ever drama OST, "Unending Story"?