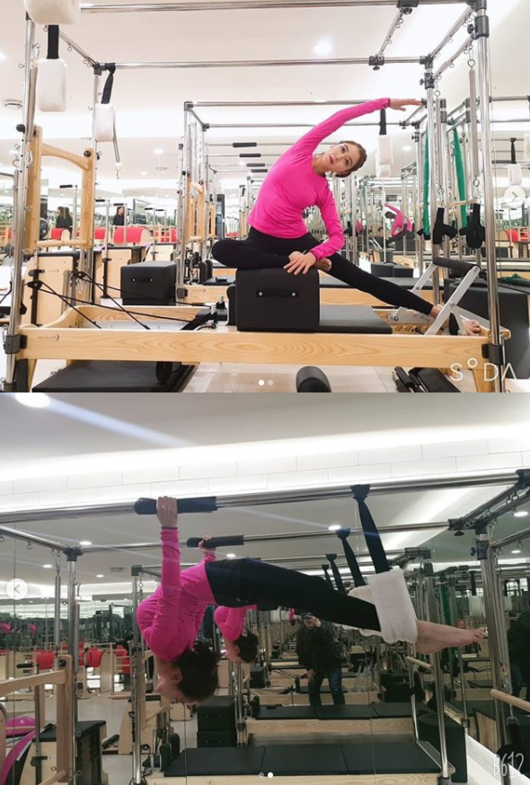 37-year-old actress, Lee Soyeon, recently posted on her Instagram showing off some pilates poses.
In the photos Soyeon, in a bright pink jacket, showcases her flexibility and good figure while stretching at the gym.
She posted the photos with the hashtags #I try to live my best #Managing an old-aged body #pilates

Netizens seem to be supporting the actress with comments such as:
"You're so thin even if you don't manage your body"
"You're good at taking care of your body"
"What body do you have to manage?"
"Pilates is not easy. She has good posture. Cheer up!"
"Oh my god you're so flexible!"
See her Instagram post below: