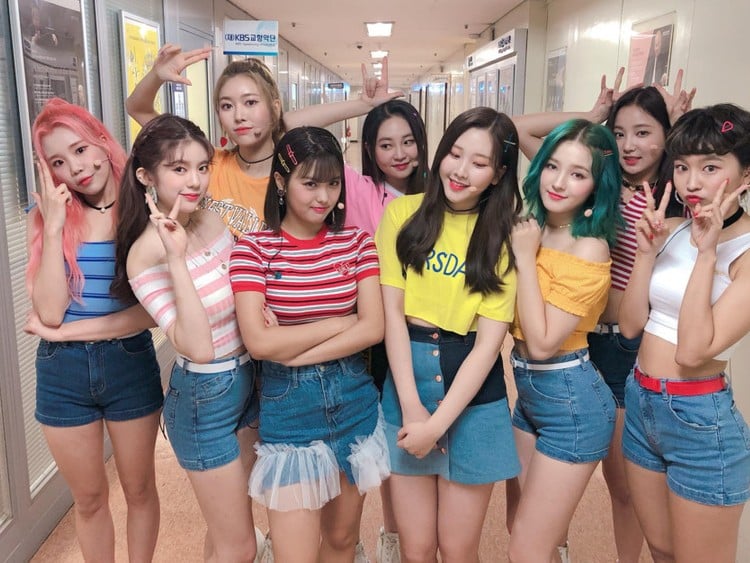 Fans of girl group MOMOLAND are demanding answers, after the groups company MLD Entertainment posted a photo on it's official twitter account, congratulating the group on it's 3rd anniversary since debut.


The post became bombarded with worried fans after noticing the photo only contained 7 of the supposed 9 members of MOMOLAND. Adding to the photo, the hashtags in the post only contained 7 members names. Daisy and Taeha's names were not included.
MLD Entertainment previously announced, on March 14th:
"It was judged that it would be best if MOMOLAND members Taeha and Daisy take a break from this album due to health and personal reasons, so this upcoming comeback will be made with seven members. The two members will return for the release of the next album."
Fans have since been demanding the company to speak up and let them know what's going on with the missing members:

1. I can't believe do that, maybe Momoland debuted with 7 members but there's 9 girls in this group! You are so disrespectful, we are begging you to let Merrys know about them and you don't care!

2. Love the rest of the girls but momoland is ot9! If it's not then dont keep us in the dark :/

3. Where's taeha and daisy! It's their 3rd year debut a anniversary as well!
4. How dare you hurt us ㅠㅠ

5. No where is Daisy and Taeha?
What is your opinion on the situation?