iKON's Junhoe can't stop himself as a Bob Dylan fan.So much so that, he has turned his own personal Instagram account into a Bob Dylan fan page day by day.
Junhoe is known as iKON's main vocalist with a strong and unique tone, but he is also known for writing poems and lyrics. It seems that Junhoe chose American singer and writer Bob Dylan as his idol.

His profile icon shows a photo of Bob Dylan playing the harmonica and there are so many posts about the legendary American artist.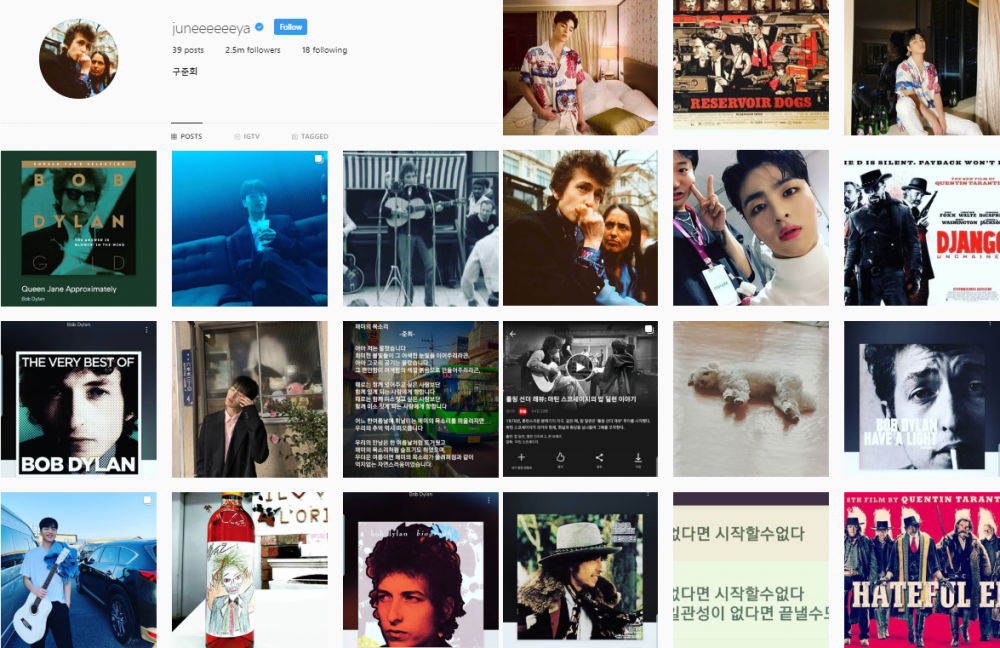 Junhoe's Instagram posts show his free artistic soul. In addition to some profile photos of himself, his account consists of his poems, lyrics, favorite artists and films.
Sometimes Junhoe also shares his own self-composed songs like "Shall We Go To Sapporo" , "Flood", "Lonely Person" and covers via Instagram Tv.
You can check his Instagram posts and singing videos.