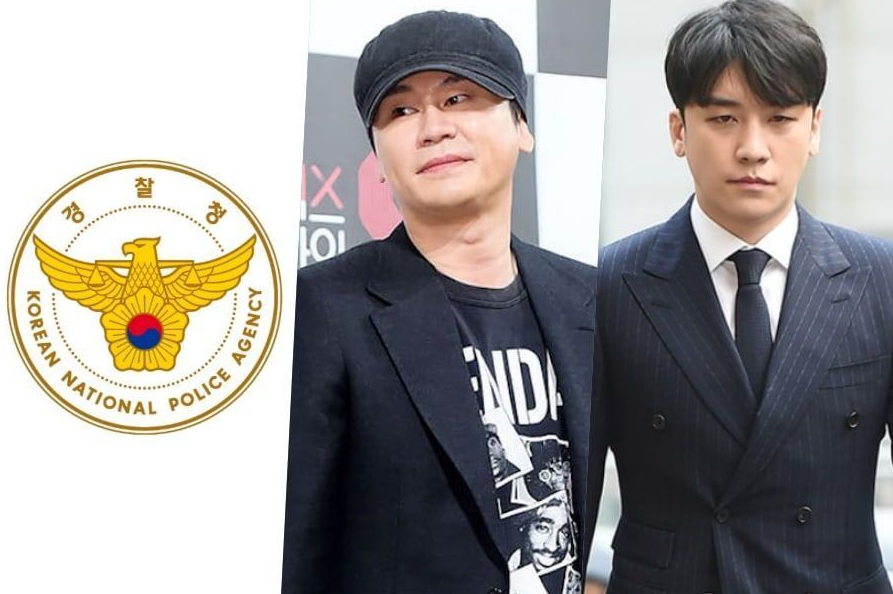 Police investigations into Yang Hyun Suk (50), and Seungri (30) are expected to speed up after Chuseok.

Police are currently focusing on securing additional data and analyzing it to determine how the alleged 'hwanchigi' was committed. As soon as they finish the analysis, police are planning to summon Seungri and Yang Hyun Suk again for more questioning.

In particular, police are making all-out efforts to find out how and if the two "colluded" to commit the alleged 'hwanchigi'. To confirm this fact, police have recently asked the U.S Treasury to hand over data on financial accounts of YG's subsidiary in the U.S.

Police officials held a press conference at the National Police Agency building in Seodaemun-go, Seoul on the 9th and stated, "We need time to figure out how they mobilized and routed the gambling funds. We need to investigate for one to two more weeks and reschedule their attendance as one has denied and the other has admitted to some of charges during the first investigation."

Police also plan to send Yang Hyun Suk's prostitution case to prosecution soon as the statute of limitations is set to expire at the end of September, early October.

With regards to B.I's case, a police official stated, "There was a delay because the prosecution failed to make a quick decision on the case. The Gyeonggi-Nambu Police Agency has decided to summon an official soon and will try to conclude the investigation quickly."

The Gyeonggi-Nambu office will also investigate accusations by Han Seo Hee (A) that Yang Hyun Suk prevented her from revealing to Yongin police the details of B.I's alleged drug purchase.