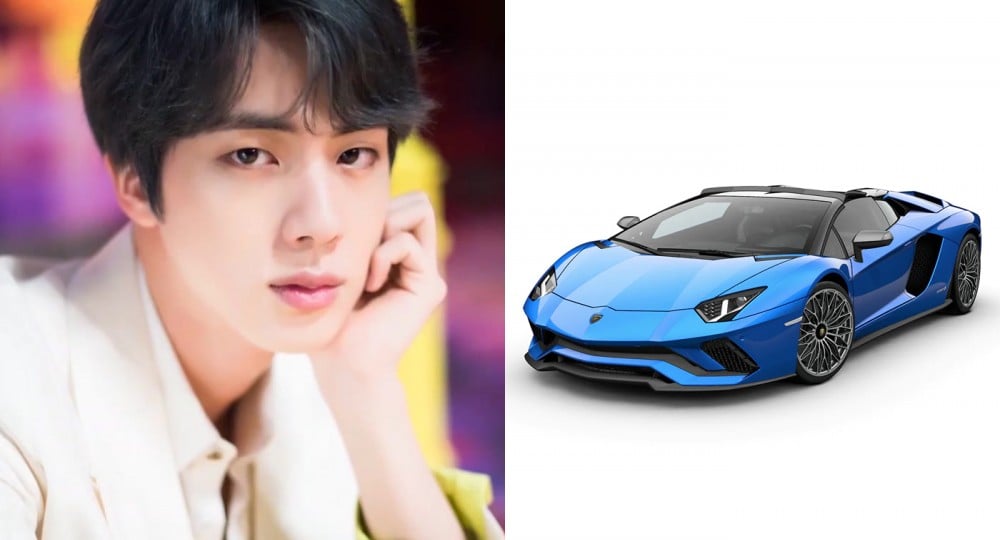 An Army on vacation in Korea saw BTS Jin at the Lamborghini Store and said he bought the Aventador S in the color blue. The car sells for a massive $522,000!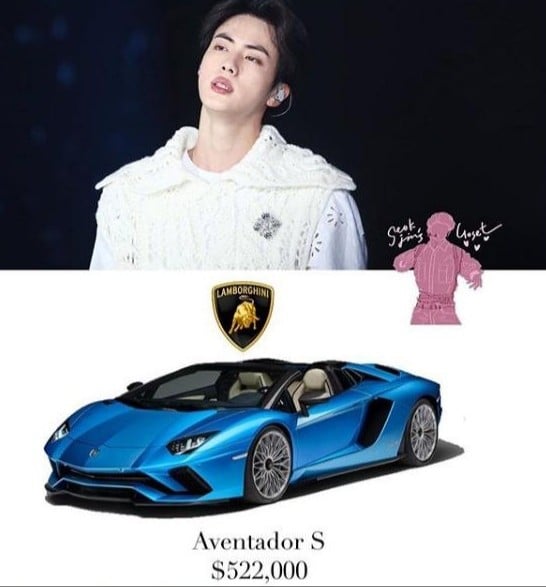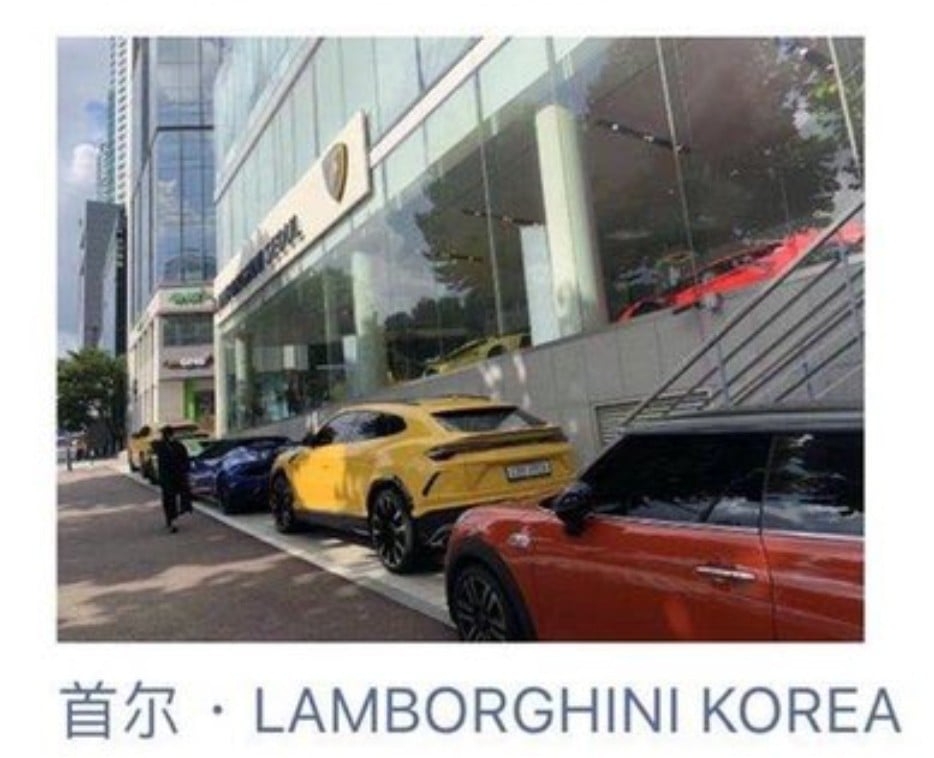 This isn't the first time BTS Jin bought a sports car. Back in 2017, BTS Jimin uploaded a video of him in the passenger seat of Jin's car and detective ARMY quickly found out the car and model once they saw Jin coming out of the driver's side at an event!




Turned out to be eitherPorsche Panamera GTS or Turbo, both cars over $100,000!
Jin may be a huge sports car fan but he also has a big heart. He regularly donates massive amounts to animal centers and most recently, UNICEF, for a total of 100 million won! Kind-hearted BTS members surely deserve to live beautifully!