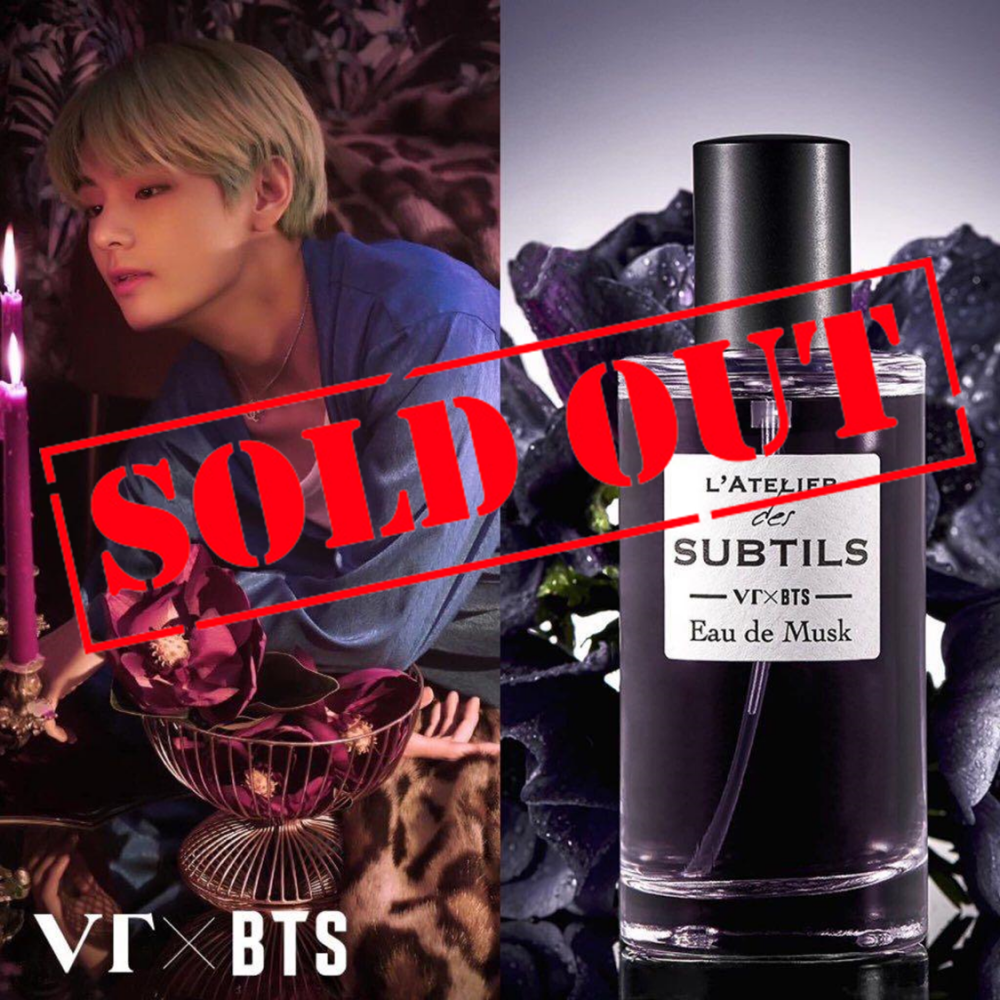 BTS V has proven his incomparable Midas Hands once again.

It has been reported that his scent from VT Cosmetics-Eau de Musk, will have delays in shipping amidst the massive orders from customers. VT Cosmetics Japan and VT Cosmetics Vietnam confirmed the rest of perfumes will be ready for shipment on August 27, but BTS V's Eau de Musk won't be available until October 10, 2019.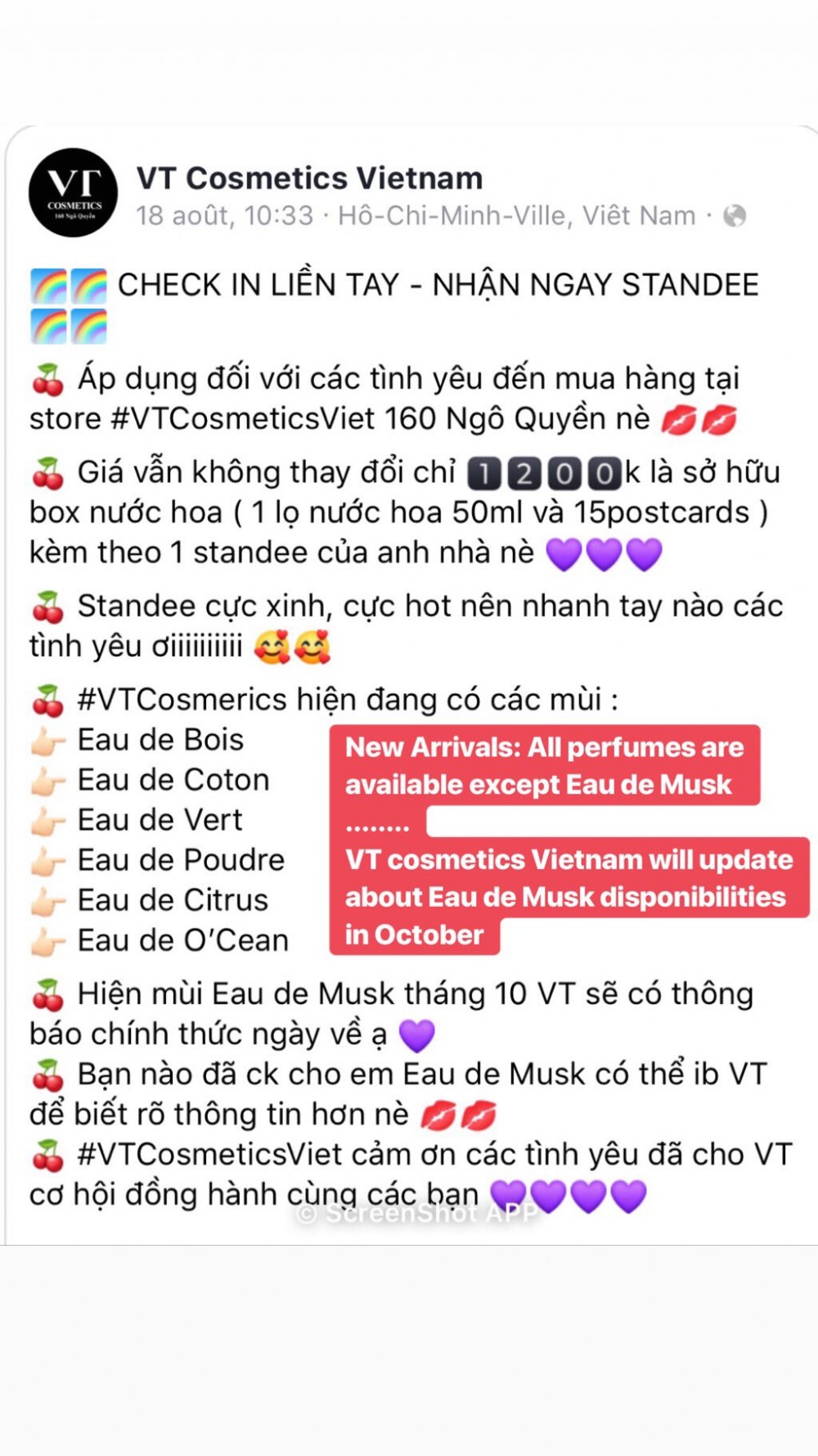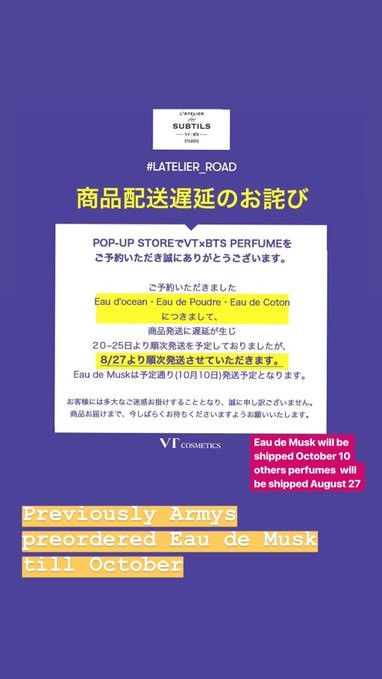 Additionally, when VT Cosmetics Perfumes arrived at VT Cosmetics Carollton Texas, USA, Eu de Musk was the first and only perfume that sold out in less than an hour. It's the same case with the popular online shopping platform Sephora, where the perfume is one of the first to be sold out.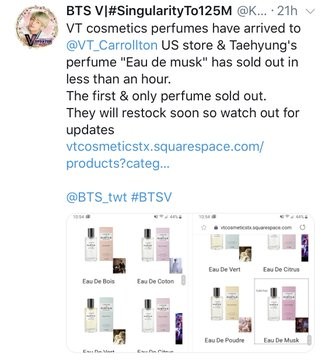 An announcement came in later from VT Cosmetics Vietnam, explaining that Eau de Musk is out of stock all over the world and they will update when there is information from the Korean company.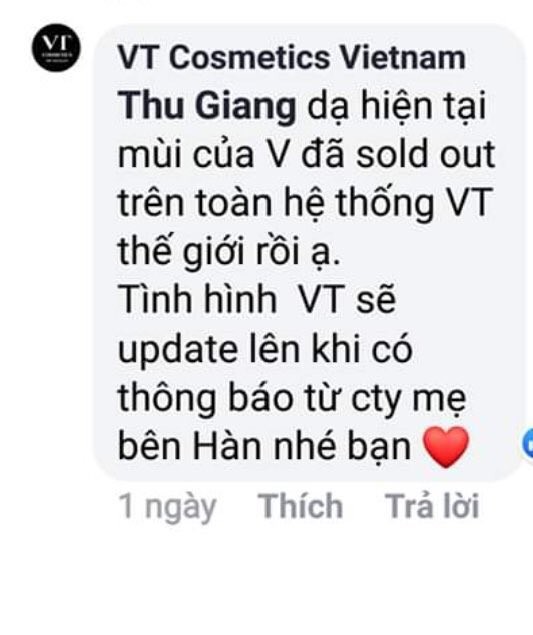 This is not the first time that V, member of Global Superstar group BTS, has proven his immense selling power. Past occasions have been documented that the multi-talented artist has sold out different items immediately, and at the same time, helped out other artists or brands get recognition for their hard work.