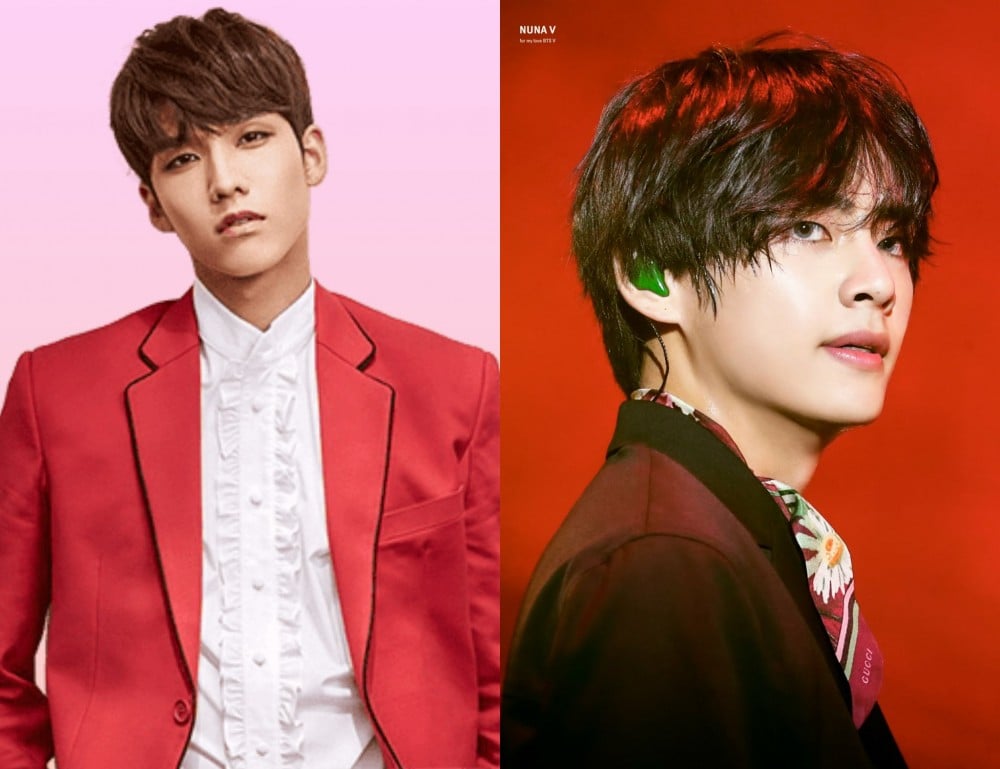 BTS V's request to draw him and his puppy Yeontan as "Simpsons" has reached the eyes and ears of Spectrum's lead vocalist Donggyu.
On August 17, Donggyu posted a fan art of BTS V and Yeontan where they look like "The Simpsons" on Spectrum official account and received explosive reactions from fans as the drawing and the confession he made were just adorable.
[TRANS] [#Donggyu]

Briefly! I drew it!

I don't know if you will see it.
As a happy fan of receiving your song, I want to return it to you as a fan art 😄 @BTS_twt

#spectrum #spectrum
#I_am_enjoying_your_music #BTS sunbaenim!👍
#with V sunbaenim #Tannie #Simpson version
Donggyu is well-known for his love for drawing, and the fact he wanted to return the happiness he has received after listening to BTS V's new English solo song "Winter Bear" is making fans's heart melt.