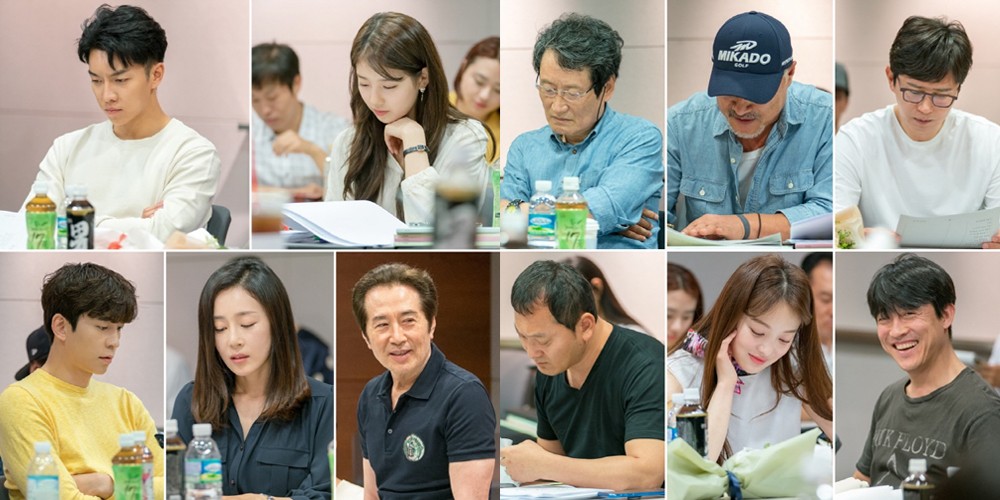 SBS's upcoming blockbuster drama 'Vagabond', also set to air worldwide via 'Netflix', has confirmed its premiere date.
Starring Lee Seung Gi, Suzy, Shin Sung Rok, Moon Jung Hee, Jang Hee Jin, and more, 'Vagabond' tells the story of a man who becomes involved in a passenger plane accident. While investigating the mysterious accident, he uncovers a much greater, national secret.
Filming for 'Vagabond' began back in June of last year, wrapping up after 11 months in May of this year. Since then, the production staff and crew have labored endlessly in order to complete the post-filming work and CG effects, perfecting every aspect until the drama's premiere this September 20.
In light of the big premiere date announcement, 'Vagabond' has also revealed still cuts from the crew's first script reading site from back in June of last year. Check out glimpses of the cast members as they delve into their scripts with serious expressions, while you wait for more teasers for 'Vagabond'!