#ThreeyearswithBlackpink has been trending #1 worldwide on Twitter all day to support the girls' third year anniversary. The members have been posting numerous pictures and posts celebrating this event with Blinks, however, other posts have caught the fans' attention as well.
Producer and writer of Ariana Grande's hit songs like "Thank u, next" and "7 Rings", Tommy Brown, recently posted a photo with Blackpink and uploaded it on his Instagram account. He recently started working in Universal Music, the same company that Blackpink has signed with.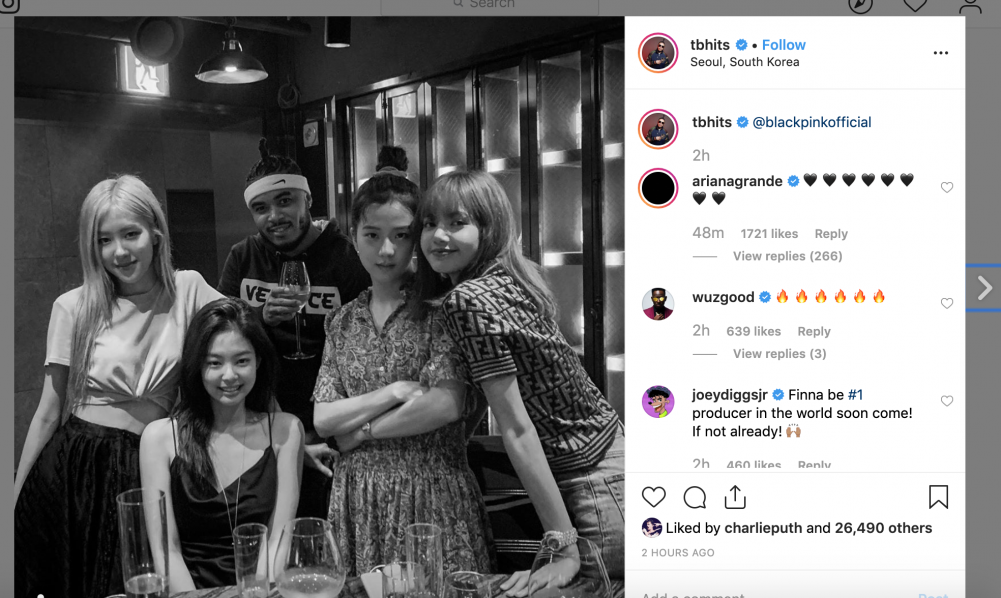 That alone has been giving Blinks hope that perhaps a comeback is coming soon. To make the odds even better, he was also seen in an Instagram story with Teddy, Blackpink and YG's main producer.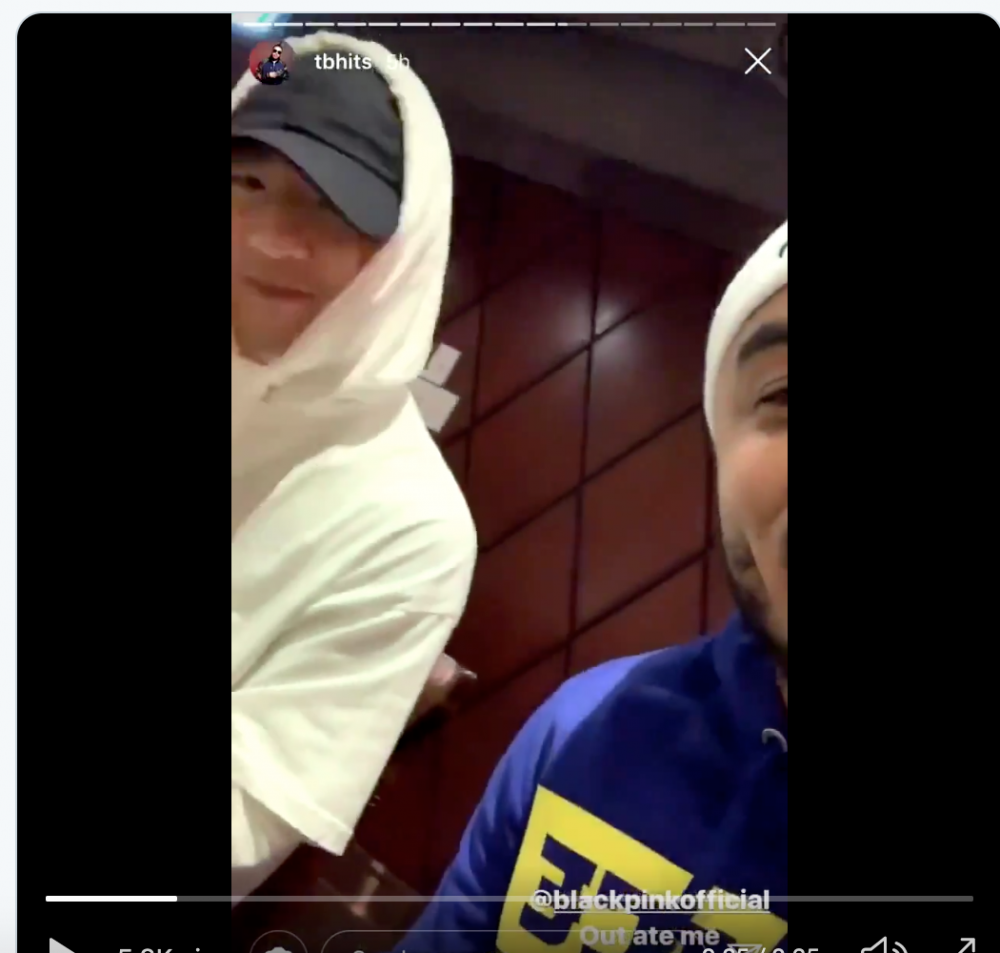 This gives much hope to Blinks out there in the world who are starving for a full album from the group. What excites them even more was the Ariana x Blackpink moment that sparked fans to believe that a collab is coming. On the same post as Tommy's, as you can see above, Ariana commented on it with many hearts.

Fans are speculating that maybe there's some hope for a collab since previously, Ariana has mentioned her desire to collaborate with the girls and the two artists were seen with each other at Coachella. Could this mean a collab? Or simply a comeback? Blinks are so desperate right now that either is fine. Even Rosé's solo. What do you guys think of this?