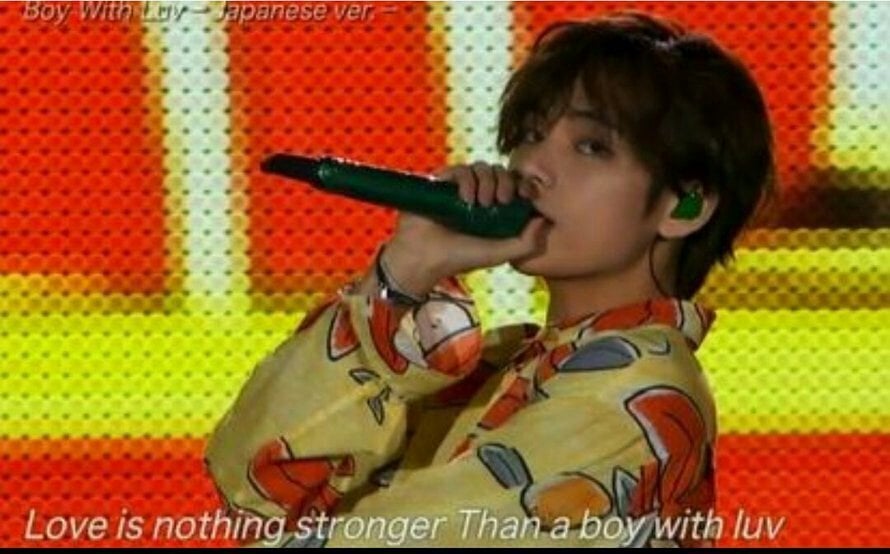 BTS attended MUSIC DAY, a large-scale music program in Osaka Japan to perform the Japanese version of "Boy with Luv".
Right after their appearance in the show, Japanese viewers showed explosive reactions towards BTS live performance, particularly, member V received a wide attention from locals and "The guy in yellow shirt" created a buzz on online community.
- A man with flowery pattern, first gesture when holding the hand to the jaw while turning....not a fan but it was the best.
- I saw BTS for the first time, but the person who wore a yellow pattern shirt was really a cool guy with a nice smile.
- Yellow shirt... very cute...
- The person with the yellow flower-patterned shirt is so cool!
- I want to know the name of the person wearing a yellow shirt!
- BTS, i like the face of the person with the yellow shirt.
- What's the yellow shirt guy name?
and many more!!
V is nicknamed the "fan attraction fairy" for a reason!