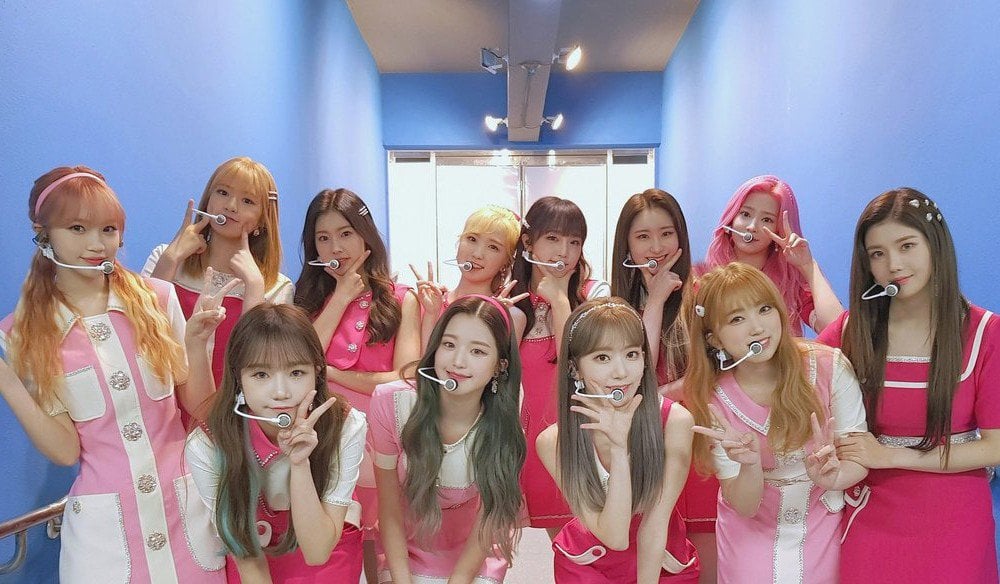 IZ*ONE has just kicked off their first solo tour!
The girls performed their sold out first weekend of the 'Eyes On Me' tour from June 7 - 9 at Seoul's Jamsil Indoor Gymnasium.

As their weekend of Seoul shows came to an end, the girls took their official Twitter account to thank the fans who had attended the event, tweeting: "IZ*ONE's first solo concert which has been gifted by WIZ*ONE (IZ*ONE's fan club)! Thank you to all of you WIZ*ONE who gathered with us over the past three days. On days such as these that feel like a miracle, we are happy that we could have been with you. Always be IZ*ONE's WIZ*ONE. We love you, WIZ*ONE!"
In the images, the girls are seen backstage wearing various stage costume looks. Scenes from the concert can also be seen. In one of the images, IZ*ONE's Jang Won Young is seen holding a celebratory cake while the other members hold signs that read: "Good job on the solo concert! Let's meet again soon!"
Meanwhile, the 'Eyes On Me' world tour will be moving to Bangkok on June 16.