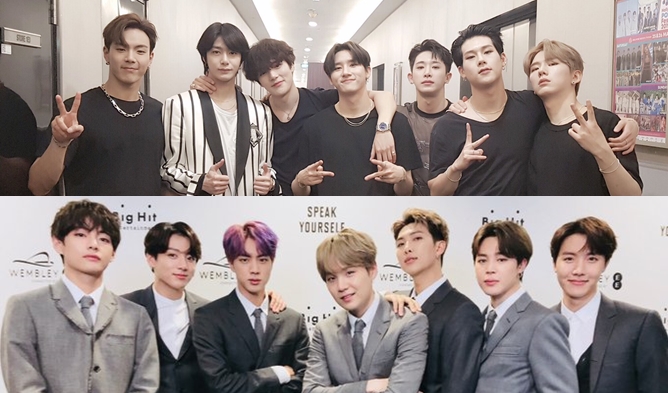 JUNE 3, 2019
One of the hottest and saddest (?) subjects of K-Pop fans is military enlistment! This year too, many idols are going and coming out of the military. You can check those going in 2019.
For your information, according to the new adjustment of Korean military law, the age men can delay military enlistment had been changed from full 30 years old to 28 years old.
On an online community, fans shared a list of 13 boy groups and their upcoming military enlistment situation in a table. Check it with the translation below.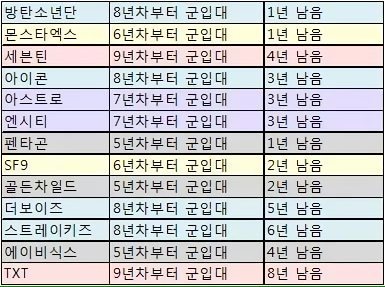 Online community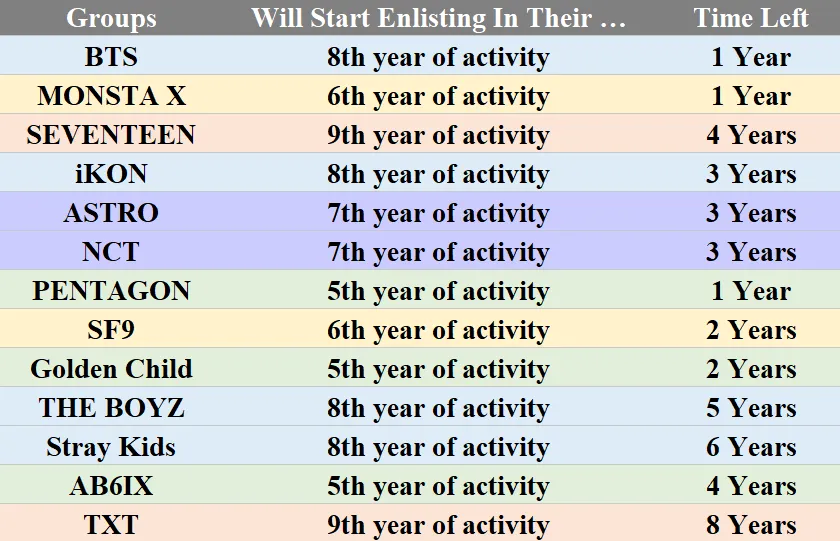 Online community translated by Kpopmap
To add to the list, GOT7 has 3 years left before starting enlisting and will be in their 9th year since debut when their first member (JB) will join the army.
There are 3 groups who have less than one year since the departure of one member to the army namely with: BTS 's Jin, MONSTA X 's ShowNu, and PENTAGON 's JinHo. In 2020, they will be going as they were born in 1992.
A lot of other groups already started to send members and are therefore not part of the list such as EXO , VIXX , SHINee , etc.