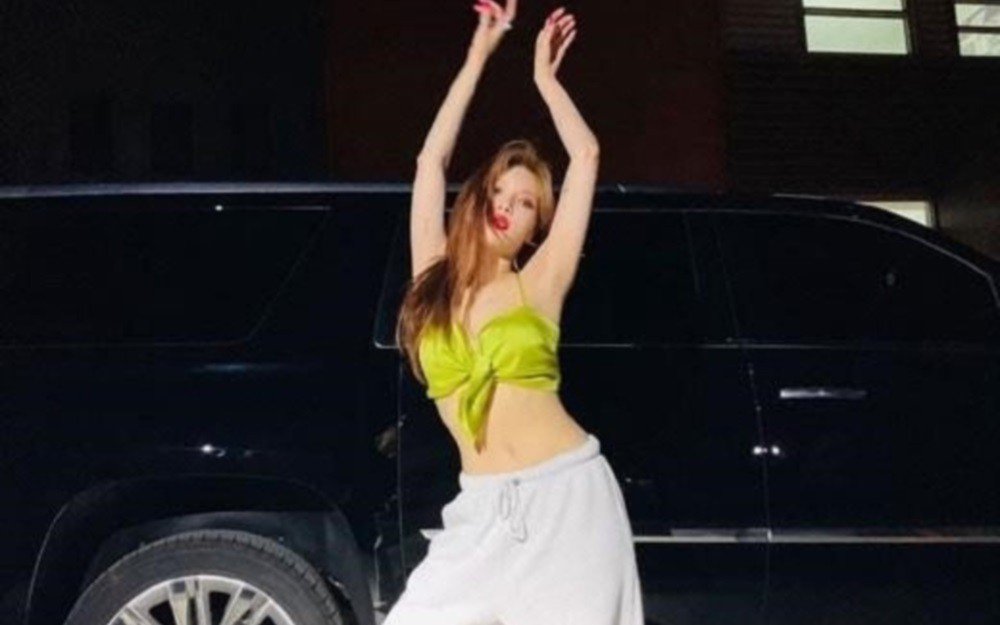 HyunA's wardrobe malfunction at a college festival is causing a stir online.

On May 16, HyunA was set to perform her hit tracks "Babe", "Lip & Hip", "Red", "Roll Deep", "Bubble Pop!", and "How's This?" at Keimyung University in Daegu, and she was charismatic as ever on stage. However, during her performance of "How's This?", the singer's tied-up top became loose, almost revealing her chest. HyunA is said to have been taken offguard, but caught her top just in time.

Fans commented, "HyunA is a pro as expected," "HyunA's body is definitely the best," "HyunA is really pretty," and more.


Check out the clips of her performances HyunA posted on Instagram below.