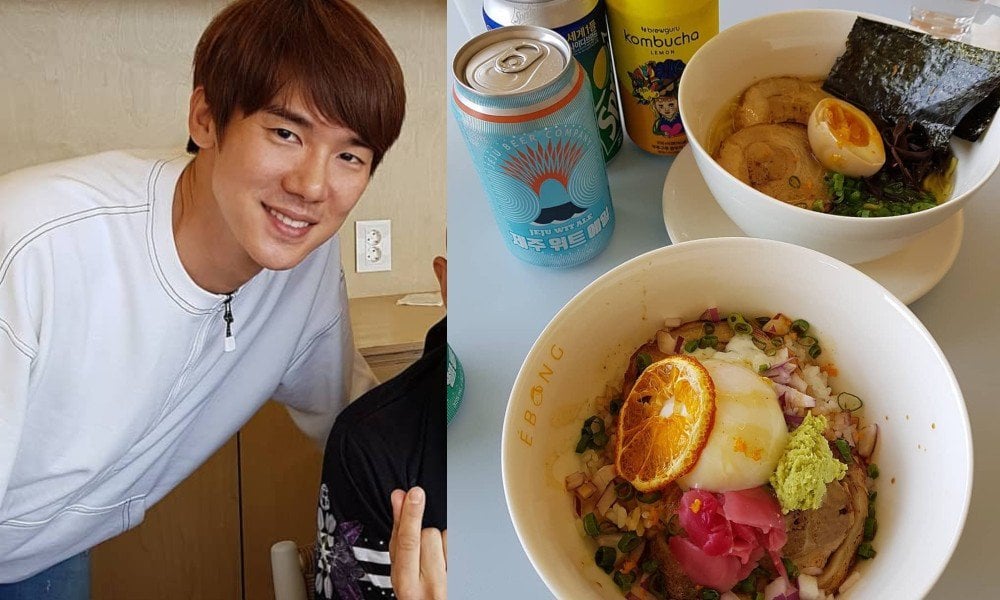 Yoo Yun Suk is now the owner of his very own restaurant on Korea's Jeju Island!
The restaurant, named Ebong, focuses on Japanese-style ramen and tempura, and also offers a number of regional beers and specialty beverages. Ebong held its official grand opening on May 11, with a number of famous faces in attendance.
Among the celebrity clientele was none other than television personality and restaurateur Hong Suk Cheon, who took to his personal Instagram to share photos of his visit, including an image of him, Yoo Yun Suk, and Hong Jin Young's sister Hong Sun Young together.
"[This is] the restaurant that actor Yoo Yun Suk opened," Hong Suk Cheon captioned the image. "It's so beautiful and [the food is] delicious. The number of charming spots on Jeju Island is slowly rising. Congratulations on the grand open!"

Yoo Yun Suk has a well-known attachment to Jeju Island, having starred in the tvN variety series 'Coffee Friends,' where he, Son Ho Jun, Choi Ji Woo, and Yang Se Jong ran a cafe on a tangerine farm together.

Check out Hong Suk Cheon's Instagram post below!