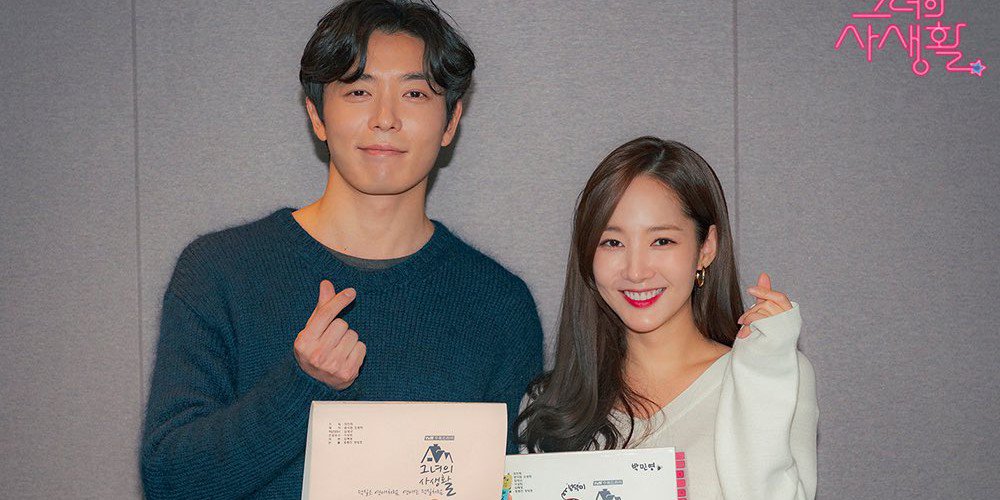 The cast and crew of tvN's upcoming idol fangirl drama 'Her Private Life' recently gathered together for their first script reading!
The highly anticipated new Wed-Thurs drama series, based off of a webtoon of the same name, tells the story of a woman who is a chic art curator at work, but a severe idol fangirl at home, named Sung Duk Mi (played by Park Min Young).
During the drama's first script reading, the full cast including Park Min Young, Kim Jae Wook, Ahn Bo Hyun, Park Jin Joo, Jung Jae Won (ONE), Hong Seo Young, Kim Mi Kyung, and more tested out their chemistry and delved into the world of fan life.
Kim Jae Wook perfectly transformed into his character Ryan during this script reading with his low-pitched voice, embodying Sung Duk Mi's handsome, cold new boss with ease. The actor also showcased flawless chemistry with Park Min Young, making the cast members around them laugh and cheer.
Dying to watch tvN's 'Her Private Life' ASAP? You'll have to wait until April 10 at 9:30 PM KST, after the end of currently airing drama 'Touch Your Heart'!