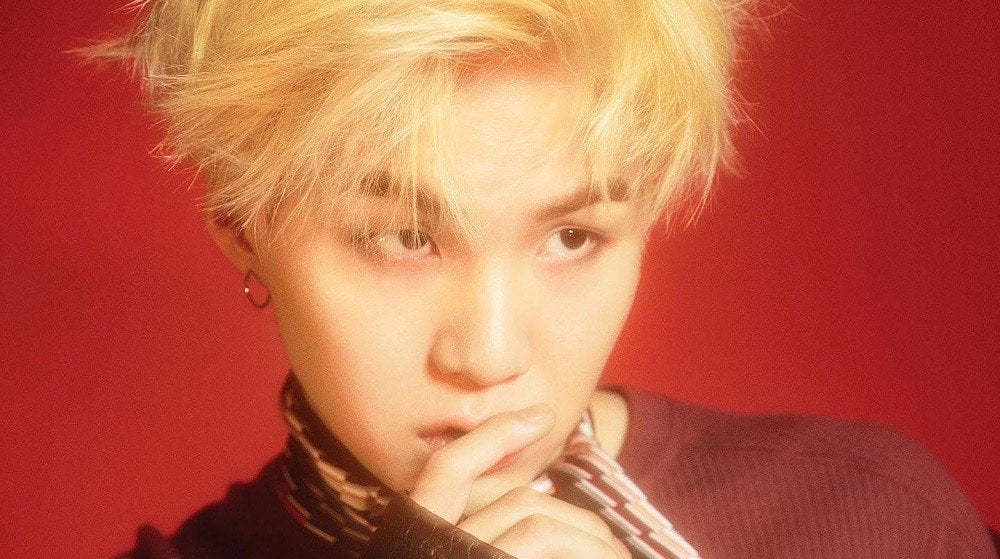 SUGA revealed the story behind his latest collaboration with Epik High.
On March 9, SUGA from BTS took to 'Naver V Live' to celebrate his birthday with ARMYs. During the livestream, he shared his promising thoughts on BTS' upcoming album, as well as on the to-be-released song he newly produced for Epik High.
"The song ["Eternal Sunshine"] is really good. When I was in Tokyo, Japan -- or was it Osaka? -- Tablo hyung asked me to write a song for him as I was on tour. So, I said, 'okay', then speedily prepared it by creating a sketch. I finished it up in two days. I worked extremely fast, while editing it little by little," said SUGA.
He continued, "these days, you don't even need much equipment. You can make everything with just a laptop, so things move quickly. I asked, 'hyung, what do you think of this song?, and he replied, 'it's good'."

"Eternal Sunshine", co-produced by SUGA, Tablo, and EL CAPITXN, will be officially released on March 11, as part of Epik High's album 'sleepless in __________'. Check out the full tracklist, as well as SUGA's full 'V Live' below!