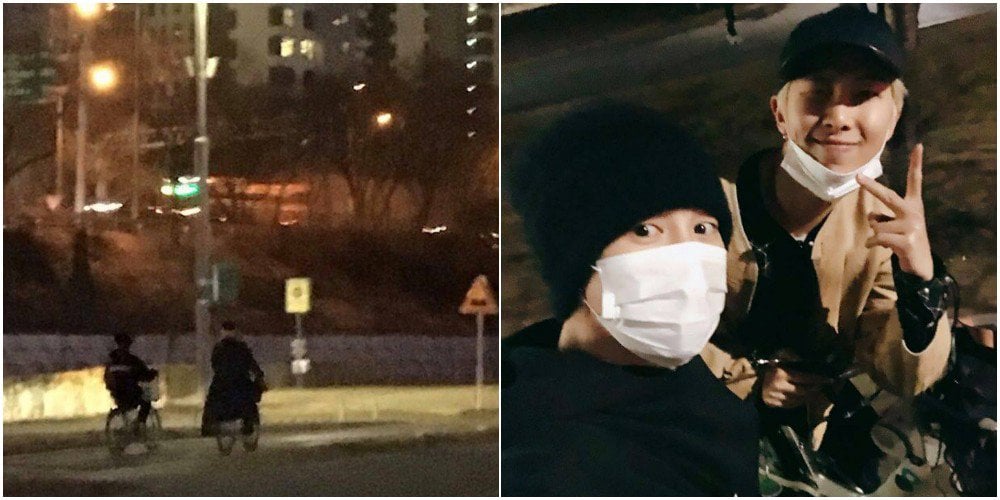 BTS' RM and Jimin enjoyed a bike date.
According to a netizen report, the two idol stars were captured on a late-night bike ride near the Han River on March 11.
RM and Jimin have also shared photos and video from their night out. With selfies, RM tweeted, "With Jiminie for the first time in a while"
Jimin tweeted a video and said, "With hyung for the first time in 3 years~"

Meanwhile, BTS announced they're releasing the new album 'Map of the Soul: Persona' on April 12.