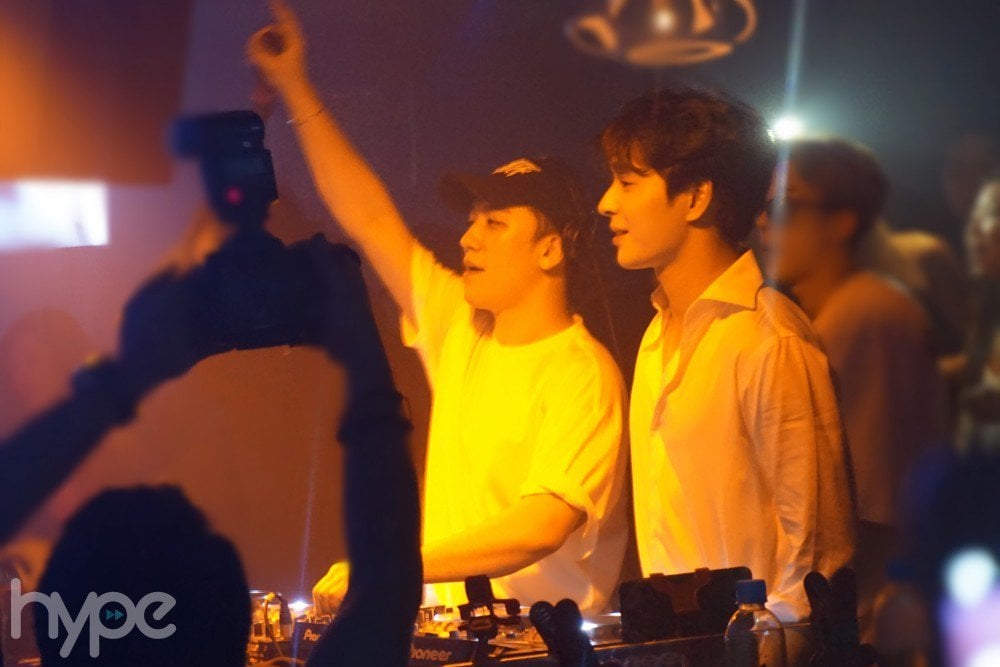 Channel A News have revealed silhouettes of the celebrities from "Seungri's alleged hidden camera chatroom". One of these singers have been indentified as Jung Joon Young, who distributed secret photos and videos of 10 different women in the chat.
The other person is now rumored to be Choi Jong-Hoon (최종훈) based of his name (종), the photo below, their close friendship and him being a business partner to the two celebrities.
The photo to the left was used by Channel A News to describe one of the singers, and it seems to be an edited version of Choi Jong-hoon's picture to the right.
The picture's beneath was used to describe Jung Joon Young before SBS published the singer's name.
SBS's 'News8' stated on their broadcast that one member of the Kakao Talk chatroom was a singer whose family name was 종 translated to 'Yong/Jong.' This fits the possibility of the person being Choi Jong-hoon (최종훈). Instead this lead to rumors that the idol from Highlight, Jun-hyung Yong (용준형) might be the celebrity. This have strongly been denied by Jun-hyung Yong's agency 'Around Us Ent' and the idol himself.

Choi Jong-hoon is known to have business associations with Seungri and Jung Joon Young.
They were advertising back in 2017 for new employees to their Izakaya in Japan. "BIGBANG's Seungri, Jung Joon Young, and F.T. Island's Choi Jonghoon are opening an Izakaya in Shin-Ōkubo" The ad is above.
He later also became a business partner of Seungri last year when he started a franchise of Seungri's Aori Ramen.
Korean law states that criminals who film and distribute hidden camera videos and pictures can be sentenced up to 5 years in prison and fined 30 million won.
Choi Jong-Hoon have been accused of criminal behavior before. Last year a woman made a post during me too about being sexually harassed and threatened to send nudes;
"She revealed that when she was a sixth grader and the idol was a first year in middle school, he took her to the PC-bang restroom. In the restroom, he sexually harassed her - he licked her ears and forcibly kissed her. When she tried to scream or escape, he threatened her by saying he'll spread malicious rumors about her. He then contacted her through a messenger app saying, if she wouldn't send him nudes, he would spread rumors of what happened that day at the PC-bang. She said she was so terrified and scared that she send him the photos and begged him not to spread rumors about her. "

Later stating;

"Thanks to everyone who comforted me. The reason why I couldn't reveal his name was because I'm still not confident enough. I have no proofs but I know some friends who were in the same situation as me. Other #Metoo assaulters denied their fault first but the fact that there are more victims coming out is an enough proof. My story is from 17 years ago, how can I have any proof? And back then, it was possible to send pictures on BuddyBuddy messenger like Kakaotalk. I'm taking down the post. It's meaningless since there are screencaps out there but I don't want anything else. I just want an apology."