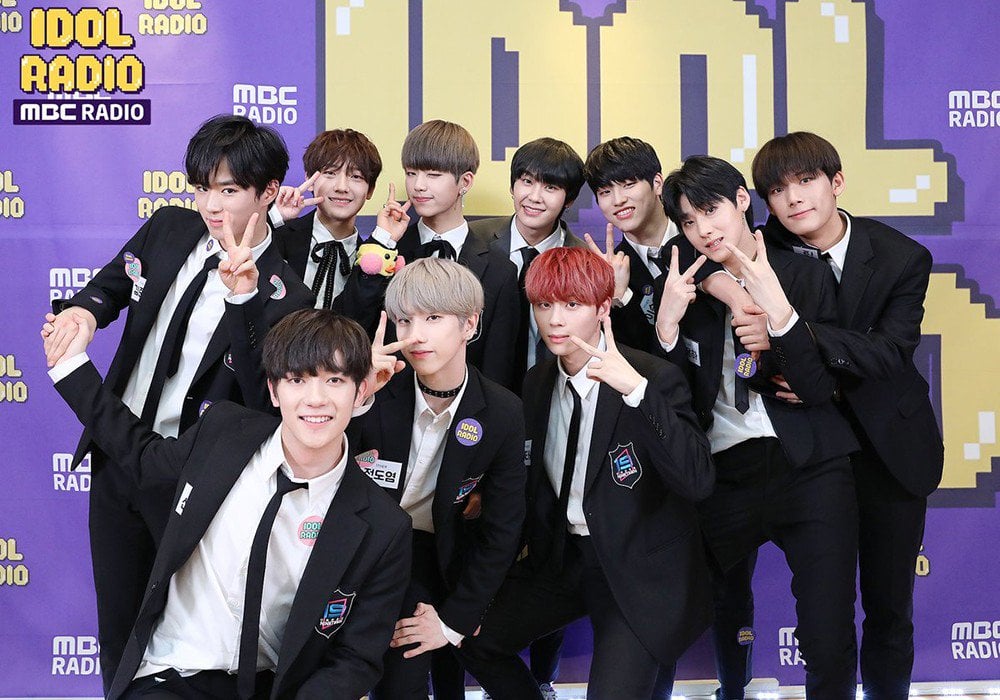 The winners of MBC's idol survival program 'Under Nineteen' - newly named 1THE9 - appeared on their first ever radio broadcast on February 11 via 'Idol Radio'!
The top 9 contestants of 'Under Nineteen' make up the members of this new boy group 1THE9: Jeon Do Yeom, Jung Jin Sung, Kim Tae Woo, Shin Ye Chan, Jung Taek Hyun, Yoo Yong Ha, Park Sung Won, Lee Seung Hwan, and Kim Jun Seo.
On this episode of 'Idol Radio', the members of 1THE9 carried out their first ever radio schedule full of nerves. The boys also talked about their encounter with dance director Super Junior's Eunhyuk after the 'Under Nineteen' final, and shared, "Director Eunhyuk said he wanted to gift us with our first earnings, and so he gave each of us 50,000 KRW (~$45 USD)."
The 9 boys also took part in 'Idol Radio's signature corner at the end - the medley dance! 1THE9 performed a medley of some of their competition cover stages including "Shangri-La", "Mirotic", "Love Me Right", "Growl", "Boss", "Fake Love", and "Movie".
Finally, 1THE9 revealed that they will be filming a debut reality series soon! Check out the rookie boy group's energetic medley dance, as well as their nerve-wrecking introductions, below!