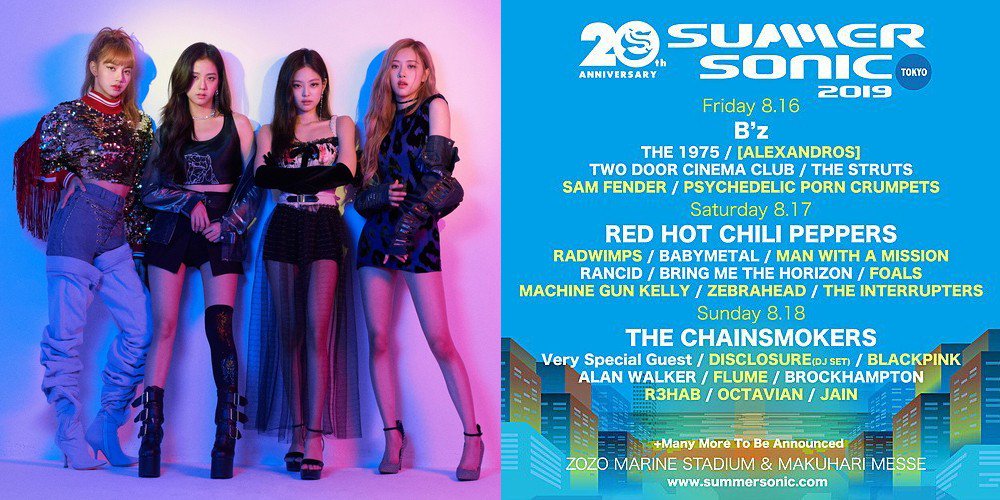 Black Pink have been invited to perform at the 'Summer Sonic Tokyo 2019' festival, one of the biggest music festivals in Japan.
The girls will be performing on Sunday August 18, alongside acts like The Chainsmokers, DJ Alan Walker, Flume, and more. In previous years, K-Pop stars such as Seo Taiji, Big Bang, CL, Hyukoh, BoA, Girls' Generation, BTS, and MONSTA X have performed at 'Summer Sonic Tokyo'. This year marks the music festival's 20th anniversary.

Sounds like a blast!