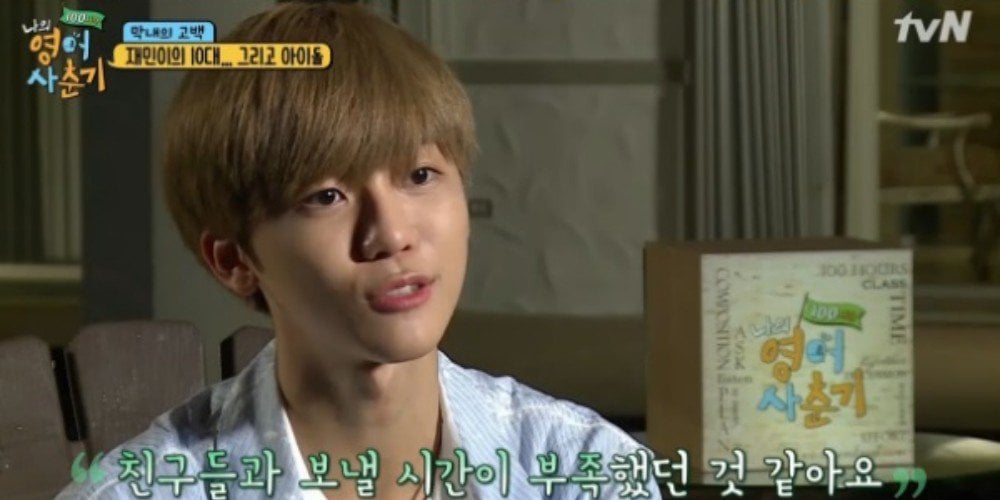 NCT's Jaemin opened up about dropping out of school.
On the January 17 airing of tvN's 'My English Puberty,' Ham Hyun Min asked Jaemin how idols balance school and work.
Jaemin shared, "I left school in my first year of middle school." Han Hyun Min asked if he ever wanted to go back. Jaemin replied, "Going to school is nice. It's unfortunate because there's this social life you can only learn in school." He added, "I don't have any friends except for my members."
He continued, "I couldn't enjoy (both school and idol life). If I had to choose between the two, my career as a singer was more important so I chose this job and decided to take a break from school."
In an interview with the producers, Jaemin shared, "You start playing with your friends after classes but I had to go straight to the practice room after school so I couldn't make friends. I think it's true that your middle and high school friends become your friends forever. So I think that's why I don't have friends now. To be honest, it is unfortunate."

Jaemin shared that NCT members are aware of such concern. He said, "My members all know. I think it's the first time I'm sharing to a friend my age like Hyun Min," and added, "I like my members more than friends. It's nice because I can depend on my members."