(Latest Comeback)

Welcome Back! Instead of giving a description this time, I'm going to let you decide on your own! I may have a tiny reason on why you should stan, but I want you to be the one to solely decide. Please give theses groups a chance and stan!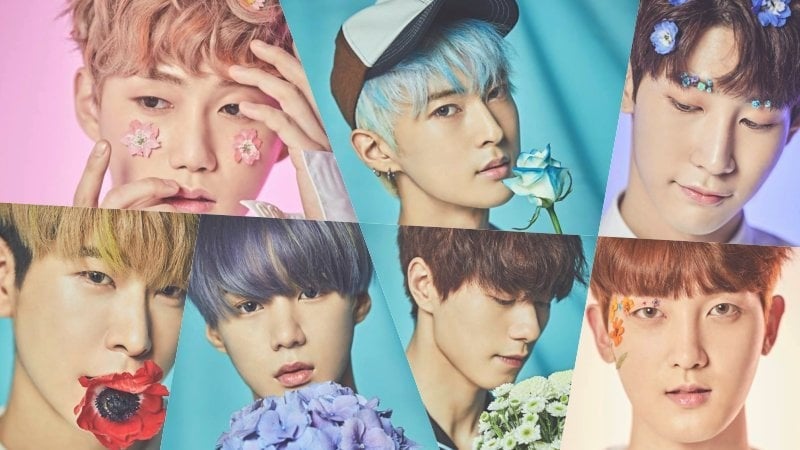 (VAV)
GREAT GUYS

These guys have such a unique and fun vibe in every song. They live up to their name and will never fail to entice you with their songs.
(Latest Comeback)
HALO

Halo is very underrated. They have differing aspects in each song and each song will do it's job of pulling you in. Their songs vary to melodramatic, to retro. Their songs have such unyielding characteristics, you will be sure to stan!
(Latest Comeback)
(Other Comebacks)
BLACK6IX

Like Halo, they have differing vibes in their songs. Dramatic to Upbeat in seconds, this group will always make you surprised!
(Latest Comeback)
(Other Comebacks)
100%

This group has had some tough roads to walk, but their personalities and attributes will always remain the same. Their songs can be very emotional like BTOB, or have a vibe similar to WINNER. All their songs are good regardless and I encourage you to give them a try!
(Latest Comeback)
(Other Comebacks)
BIGFLO

This group tends to focus on Hip Hop a lot more, but that aspect does not stray from the high quality of their songs. Their written songs leave a deep impact on you, and you will always keep coming back to them. Their concepts will never fail to disappoint and their stag presence is no joke!
(Latest Comeback)
(Favorite Written Song)
DREAMCATCHER

I'm always a bit skeptical about girl groups because they always come out with the same concepts (To me). But this group broke my stereo-type by coming out as a girl group that focuses on rock and roll. That's a first. Thier songs might be for you, might not. For me, a fan not avid for hard core rock and roll, I still loved their songs because of their catchy lyrics. Give them a shot!
(Latest Comeback)
(Other Comebacks)

NEONPUNCH

Again, like Dream Catcher, this group broke a stereotype for me. They came out with a song that had such an fresh and original vibe. I have high hopes for this rookie group!
(Latest Comeback)
VAV

Amazing. Superb. Two works to describe VAV. Their songs are so unique and they never stick to the same concept. They have a stage presence of an idol that has been going on for years, and their vocals are no joke! Their songs will get you on your feet dancing along. Please check them out in the videos below!
(Latest Comeback)
(Other Comebacks)

14U

Debuting in just 2017, this rookie group has such a charismatic look and feeling to them. Their songs are high quality bops that should NOT be ignored. There is so much potential for this group to become big! Check them out!
(Latest Comeback)