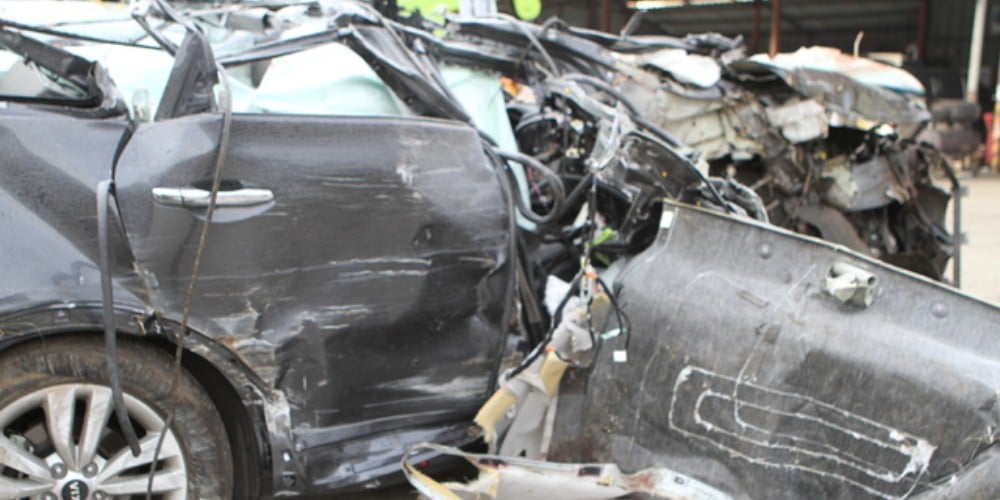 Just 11 days of break is granted to a soldier (21) who lost his family in a car accident.
On December 21, it was announced that a soldier has been given 10 nights and 11 days of break from service for his loss.
Around 6:02 pm on December 20 KST, a car accident occurred 1km from the military training center in Hwacheon county of Gangwon.
The soldier's father and driver Kim (51) is in critical condition and currently receiving treatment at Hallym University Chuncheon Sacred Heart Hospital. The other 4 passengers including the soldier's mother (56), two younger sisters (25) and (21) and girlfriend Jung (24) have all passed away.
Kim was driving a Sorento which went off the road, collided with a pole, and fell down the road drain.
The family and the girlfriend were returning home after visiting the soldier in the military training center.

Netizens are expressing condolences and demanding extra vacation days for the soldier. Some even believe the soldier should be discharged early from the military.
Comments stated, "Just let him get discharged... Nobody will complain," "There's no way he can finish his service with a stable mind," "I'm worried he might have bad thoughts during his break," "This is terrible. What is he going to do in that break?," "Just let him go."