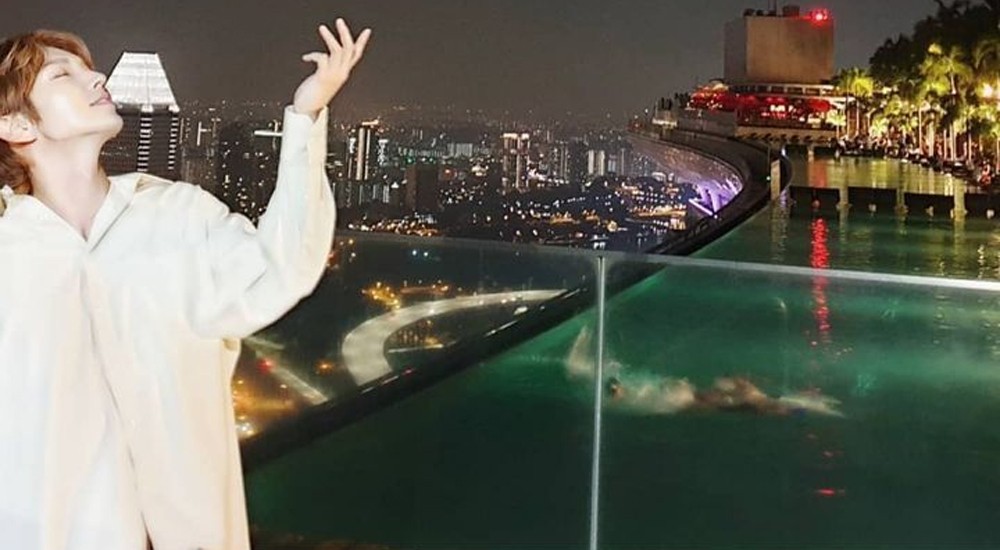 Former 'Moon Lovers: Scarlet Heart Ryeo' costars IU and Lee Jun Ki seem to still be pretty close!
On December 23, a screen capture of IU's playful comment on one of Lee Jun Ki's recent Instagram posts began circulating across social media. In the post, the actor shared a few photos from his recent trip to Singapore, where he is seen spending time in his hotel room, enjoying the lounge, and posing beside the outdoor swimming pool.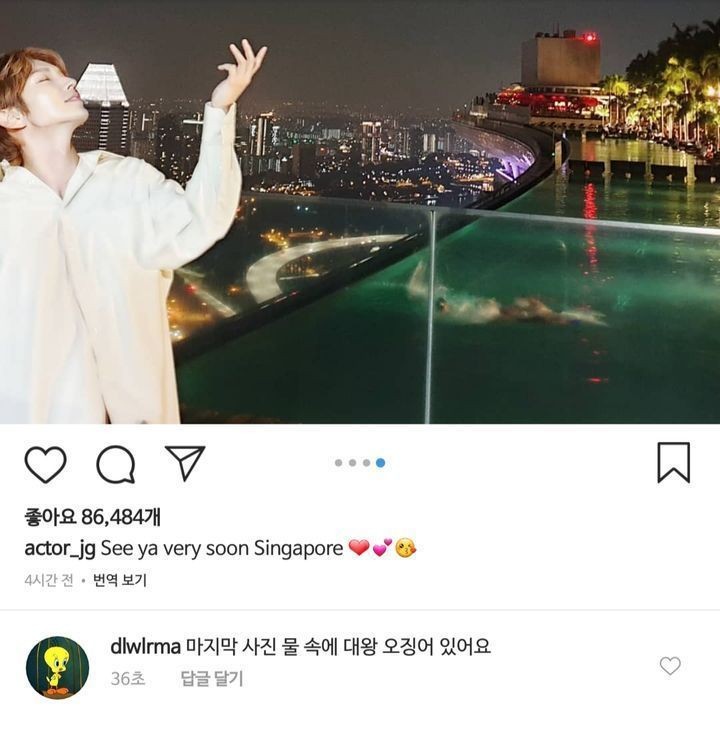 In the outdoor pool image, a giant blur seems to be swimming in the water, most likely a person who was swimming too quickly to be properly captured in the image. Upon seeing the picture, the observant IU commented with: "In the final picture, there's a giant squid in the water."
When netizens saw her comment, many responded with laughter or commented on how cute IU's assumption was. Others agreed with her, while some confused fans continued asking about what the mysterious thing in the water actually was.
Check out Lee Jun Ki's Instagram post below!