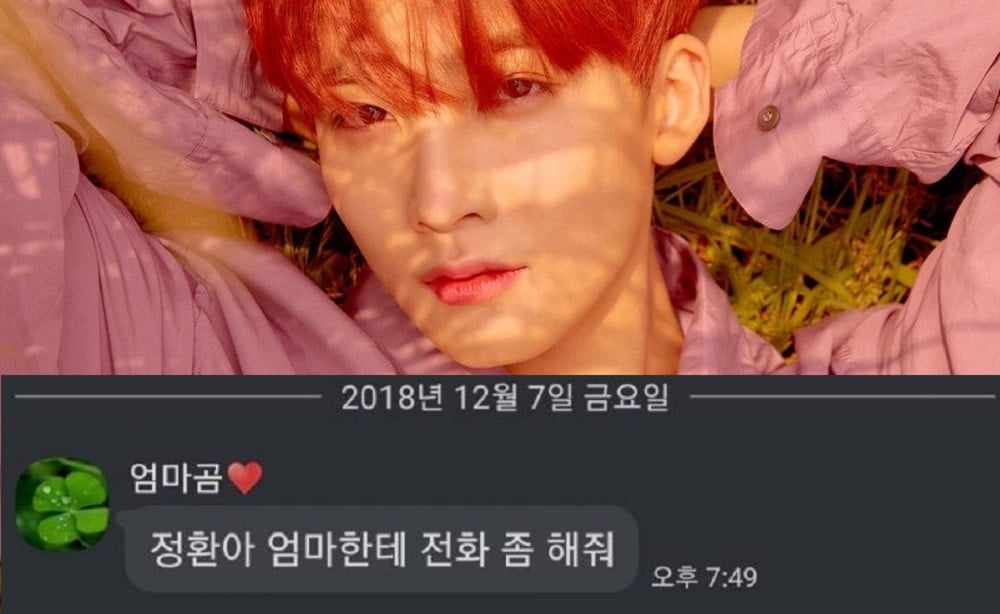 Netizens laughed out loud at some of Junghan's legendary KakaoTalk chats.
On December 7th, a community forum posted a handful of chatroom screenshots, originally shared by Junghan himself with his co-workers. It turned out that Junghan was famous for his funny chat conversations -- with his own mother, his Seventeen members, and even with the CEO of Pledis Entertainment.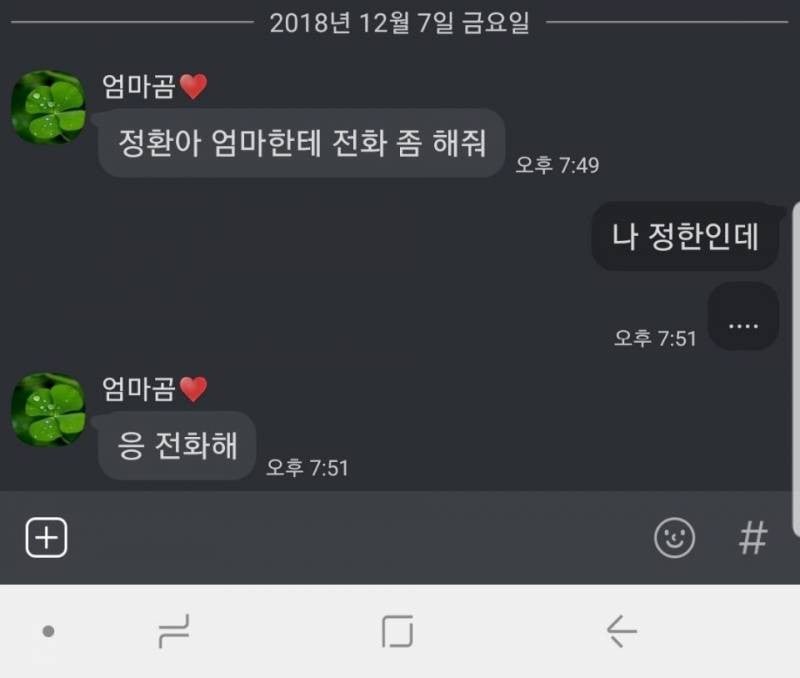 In the most recent chat, Junghan's mother had texted him: "Junghwan, please call me." Then, noting her spelling mistake, Junghan wrote back: "I'm Junghan...". And to this text, his mother simply replied back: "Yes. Call."
The curt tone of his own mother made netizens laugh, how she didn't even respond to a typo of her son's name!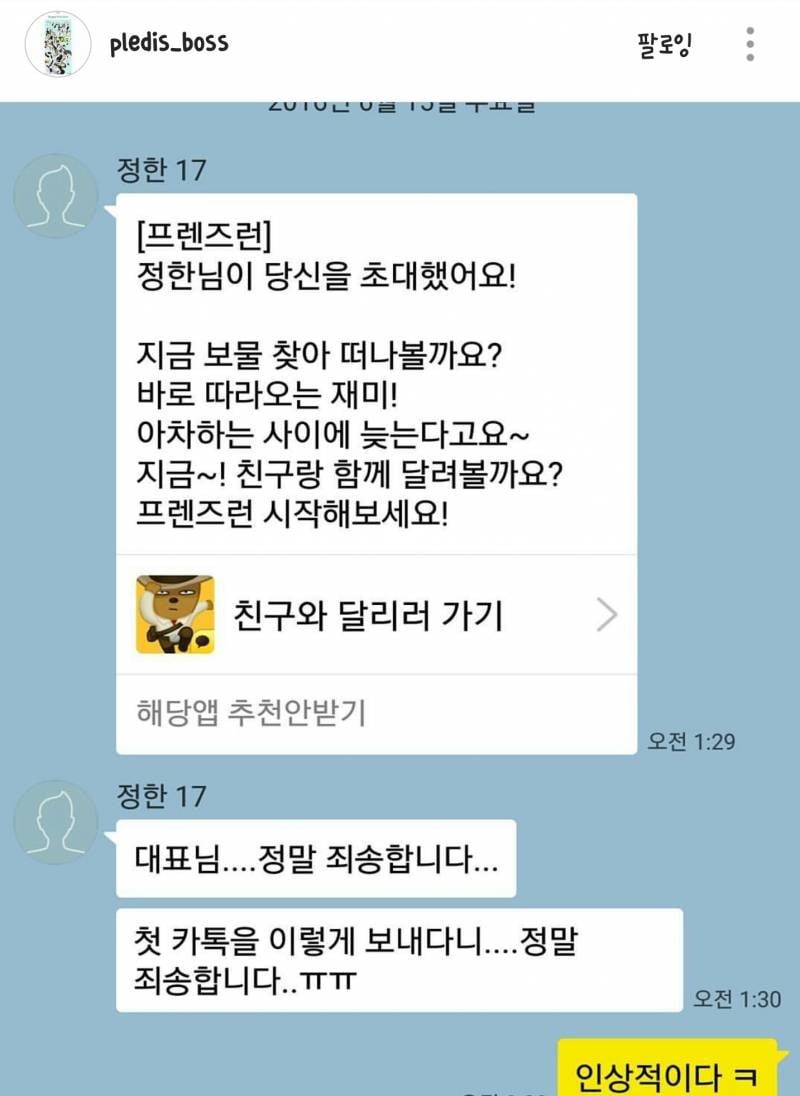 In another chat, it shows how Junghan's very first text message to the CEO was nothing serious or business-like -- it was a Kakao 'Friends Run' game invitation. It shows that Junghan quickly followed up with: "Mr. President...I'm so sorry... My first Kakao to you in this way... I'm so sorry... T_T". With good humor, the CEO responded: "How memorable ㅋ" and posted the screenshot on his own Instagram.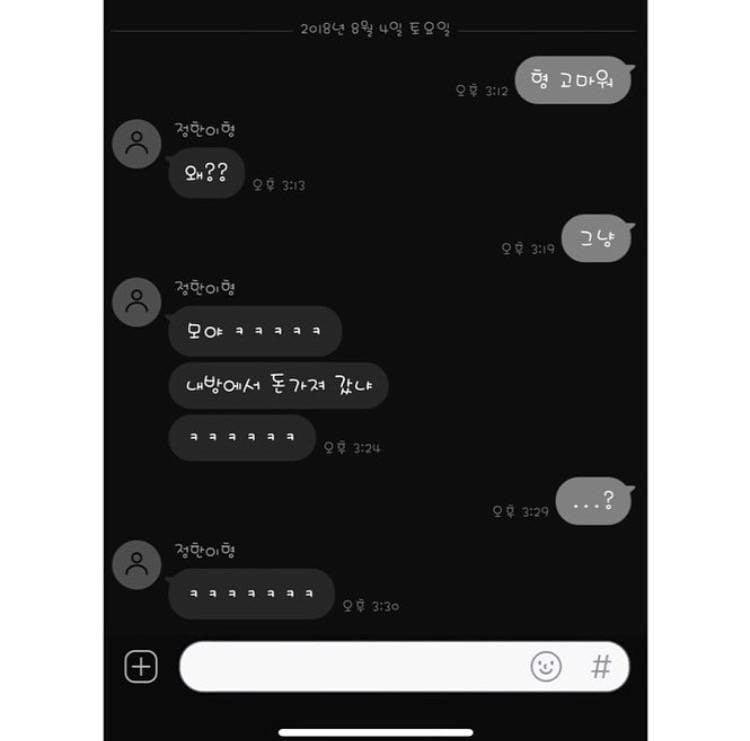 Moreover, in a chatroom with Seventeen's Dino, Junghan's response to a thank-you message produced even more laughter. To Dino's texts: "Hyung, thank you. Just.", Junghan replied: "Why?? Whatㅋㅋㅋㅋㅋ Did you take money from my roomㅋㅋㅋㅋㅋ" And all Dino could reply with was, "...?"
But, what was more hilarious that came after this was Vernon's comment on the screenshot: "Oh, he did."
Most comments from netizens called Junghan "cute", but gave a whole lot of credit to Junghan's mother as well. Wonder what kind of funny messages Junghan will write in the future!