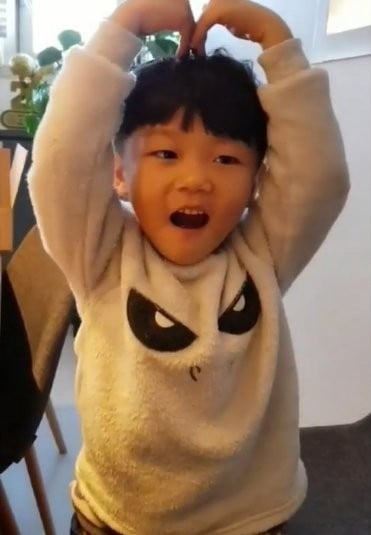 Lee Dong Gook's son Shi Ahn (also known as Daebak) celebrated Shinee Minho's birthday.
The soccer player, Lee Dong Gook's wife posted on her Instagram, "To uncle Minho. Happy birthday. I miss you."
To celebrate Minho's birthday, a video of Shi Ahn was shown singing happy birthday. At the end of the video, he was seen making a big heart with his arms and saying "I love you", bringing smiles.
Shi Ahn was last seen on KBS 'Happy Sunday - Superman is Back' for their 5th anniversary special. He was seen hanging out with Shinee's Minho on the Baekdu Mountain.