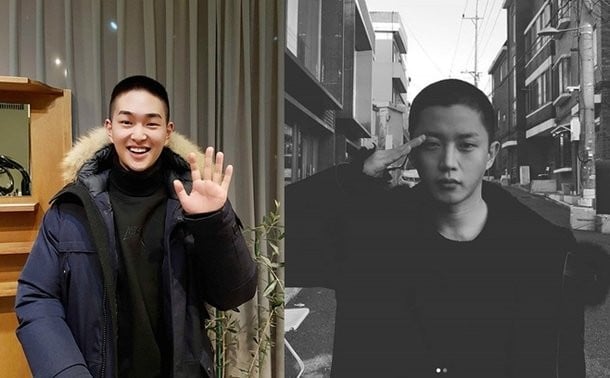 Shinee's Onew and Actor Kim Min Suk are enlisting today!
Onew and Kim Min Suk are set to begin their basic military training for five weeks. Both parties plan to join quietly.
On November 9th, SM Entertainment released, "Onew is enlisting on December 10th. Onew wishes to enlist quietly, and to respect his will, we will not hold any events and will not release the place and time he will enlist." Onew will be the first among his Shinee members to enlist in the military.
Kim Min Suk will also enlist privately. His agency, Respect Entertainment, released, "It is true that Kim Min Suk is enlisting on the 10th. He will enlist quietly without holding any events."
The two left greetings through their official websites and personal SNS. Onew posted a handwritten letter on his official homepage along with a picture with his head shaved and a smile on his face. Kim Min Suk wrote, "Preparations done. Salute." on his SNS along with his hair shaved.