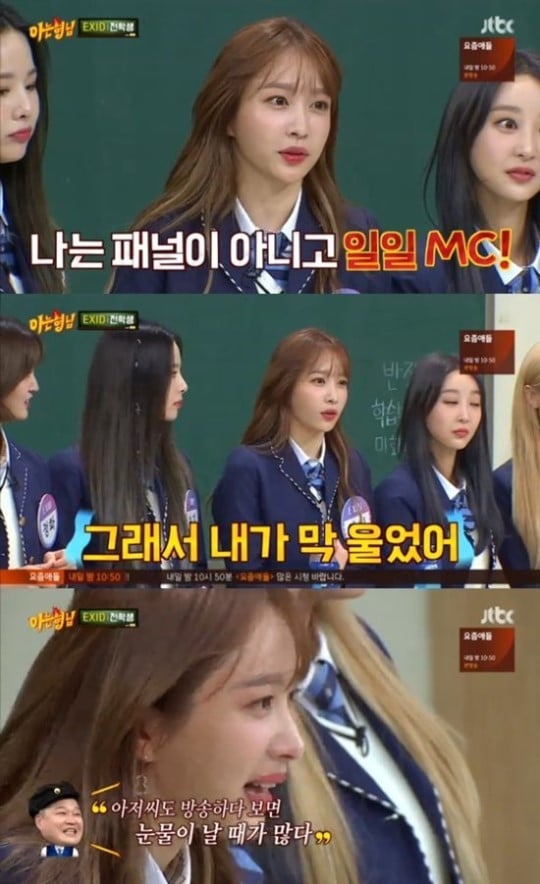 EXID Hani grabbed attention by mentioning a time she was thankful to Kang Ho Dong.
On EXID's episode of 'Knowing Brothers', Hani mentioned a program she was on together with Kang Ho Dong where she mentioned that the teacher came and wanted to do a yoga pose with her. The teacher said, "You seem bright on the outside, but there seems to be pain on the inside".
She claimed, "I did the pose, but tears came out and I just started to cry. Even the staff was probably flustered and the MC Kang Ho Dong was probably even more shocked. I was trying to calm myself down in the corner when he sat next to me. I was scared and thought I would get reprimanded."
Hani continued by repeating Kang Ho Dong's words, "Hani, you must be sad. It's okay to cry. There are many times when I'm on air and I show tears. However, I'm a wrestling champion (chunhajangsa) so I can't cry." Hani said, "Those words were a big comfort and while I was active on broadcasts, it gave me a lot of strength."