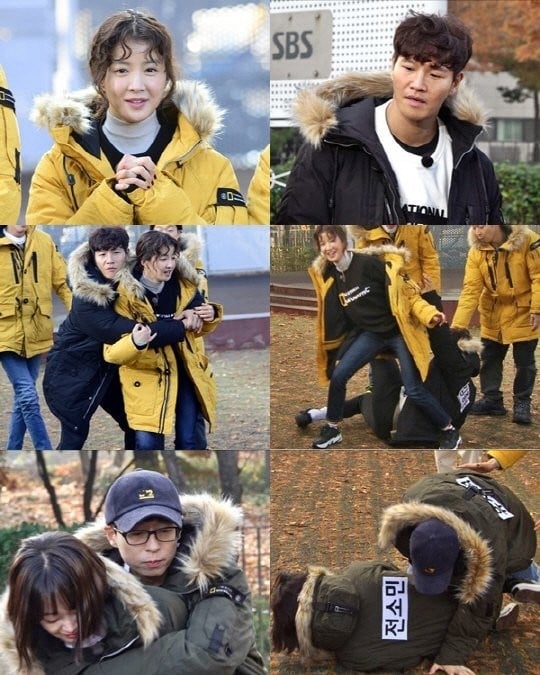 Actress Lee Si-Young overpowered Kim Jong Kook in one shot.
On this week's episode of 'Running Man' everyone gathered to retry the 'Global Fail Mission' in the 'Mission Year-end Settlement' with actress Lee Si-Young as a guest.
Guesting 5 years after the last appearance, Lee Si-Young said, "I'm learning self-defense these days". She then showed how to protect oneself from someone attacking from behind and chose Kim Jong Kook for the demonstration to everyone's amazement.
To everyone's expectations, Kim Jong Kook took on the position, and at that moment Lee Si-Young apprehended Kim Jong Kook causing shock and amazement. With disbelief, the members were shocked but also pleasant, causing laughter.
On the other hand, Jeon So Min who was watching the technique carefully tried the move on Yoo Jae Suk. She fell with Yoo Jae Suk, failing miserably and causing laughter amongst the cast.
Don't miss out Kim Jong Kook getting overpowered on this week's episode of 'Running Man'!