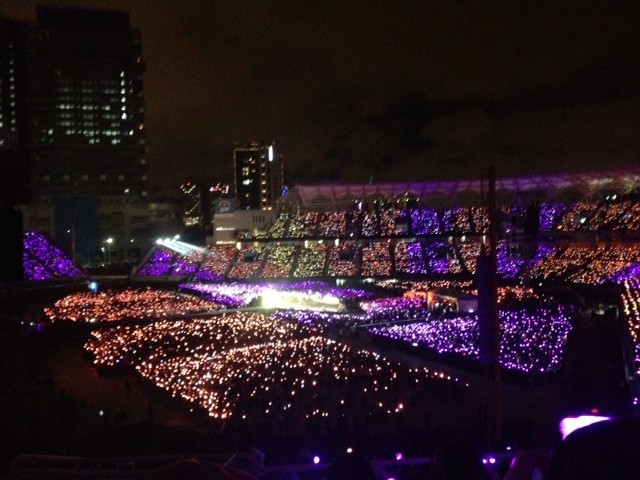 BTS was in Taoyuan, Taiwan this weekend for two concerts as part of their Love Yourself International Tour. The events that were held at Taoyuan International Baseball Stadium, were sold out after fans snatched up all the tickets within minutes when they had originally gone on sale. Army, as BTS fans are called, had not only come from Taiwan but had flown in from Japan, Korea, Hong Kong, Thailand, US, and many other countries.

When BTS took the stage, the high energy took off just like the flames bursting out with their entrance. As they greeted their Army in Mandarin, Korean, and English, their excitement at being in Taiwan was clearly evident to their fans. Thruout the evening, the members continued to use all three languages to communicate.

As their playlist went on during the concert, the fans light sticks created a myriad of colors and patterns as part of a coordinate program with the songs. BTS' playlist for the night included many of the songs off their newest album for which their tour is named after, Love Yourself. A couple of Army favorites were added into the mix. Included as well were solo numbers and group performances. Fan chants and sing alongs were nonstop for the evening. Fireworks also added even more fire to the evening.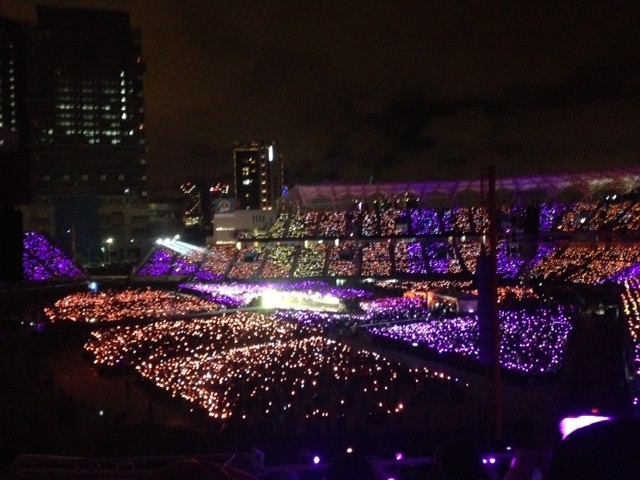 BTS concluded their evening coming back out for a two song encore and talks with their Army. As they individually, and as a group, thanked their fans for attending, sticking with them, and also wished them well and happiness in their lives. Just like the onstage flames shooting up, the fireworks bursting, BTS came to Taiwan to ignite or keep the fire burning within each fan, their Army.