There has been a controversy over the marketing efforts, or lack thereof, for the latest EXO album 'Don't Mess Up My Tempo'. I can't believe that while many EXO fans highly anticipated the album since the group has not had a proper comeback for over a year since 'Ko Ko Bop', there have been little to no promotions for their new album. In this OP-ED, I try to analyze why this is so from SM's point of view in terms of marketing and from their stance as an entertainment company. Before we begin, I would like to state that as this article is written from my point of view as a hardcore EXO stan, some points might be biased, but I will try to see where SM is coming from.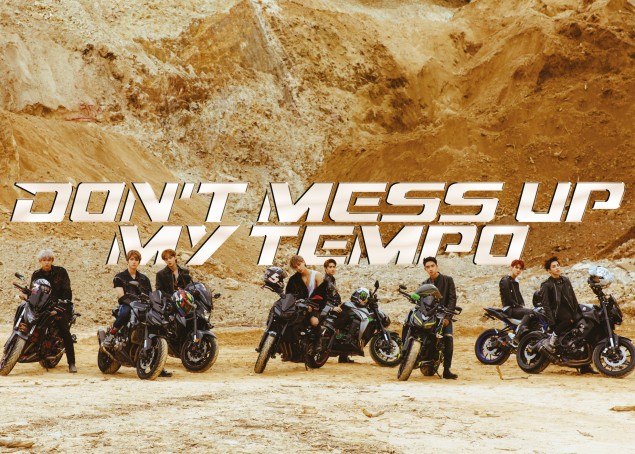 With the long EXO drought that fans had to tolerate, this comeback was highly anticipated by EXO-Ls everywhere. Since the announcement of the new album over a month ago, fans were quick to pre-order the album long before the official release. In fact, even before the release of the album, DMUMT already broke records for being one of the most pre-ordered albums in the history of Kpop. With over 1.1 million pre-orders, EXO became quintuple million sellers even before their album was launched. With such hype for the latest album, fans started to become disappointed at how little promotions seemed to be lined up for EXO. 
While many groups actually confirmed appearances at variety shows and music shows, there was no mention of EXO appearing on any variety shows prior to their comeback. Right now, a week after their comeback, EXO has no variety shows lined up with the exception of the appearance of two members, Sehun and Baekhyun on an SM Entertainment special of 'Happy Together'. Also, although EXO was supposed to appear on a handful of music shows, there were quite a few canceled ones due to it being playoff baseball season in Korea, leaving EXO with only 2 music shows. Just a few days ago, it was announced that the last EXO fansign would be happening next week, which signifies the end of all promotions for their latest comeback which is a great injustice to EXO since they got little to no chance to promote for their latest album. Baekhyun also stated that they will be filming the MV for the repackage album just a few weeks after their comeback. With only one Vlive comeback stage, one appearance by two members on a variety show, two music shows, and two fansigns, it is obvious that not much was done to promote EXO in this comeback.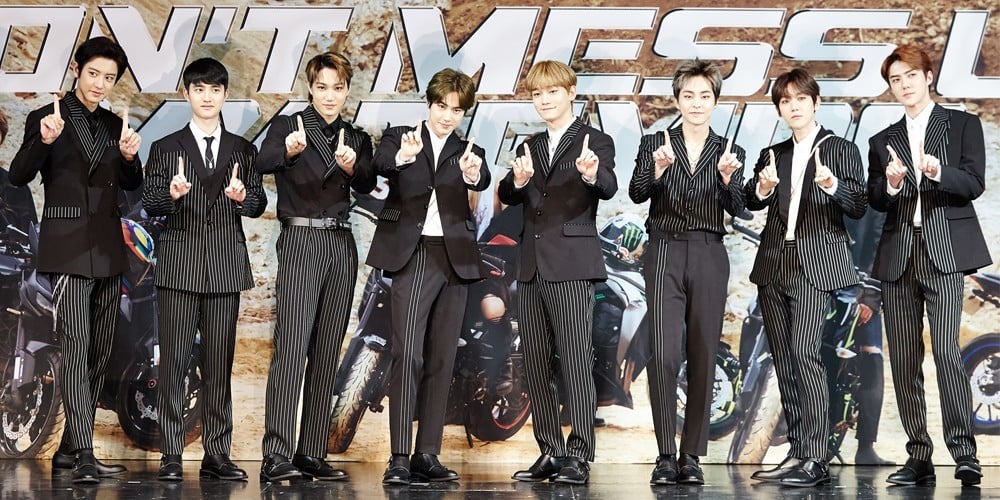 Many fans would immediately blame SM entertainment which is the entertainment company that manages EXO for this. However, from a marketing perspective, it does make sense why SM would do this. Looking at other popular SM groups, such as Girls' Generation and Super Junior, each time they have a comeback, little to no promotions are given to the group. Why? To put it simply, they don't need it. Girls' Generation and Super Junior are pioneers in the Kpop industry and they each have a solid fan base of millions who will definitely keep up and support their idol's new music with or without any promotion. In fact, it could result in a loss to SM for them to spend the additional money on promotions for them if the sole purpose for the promotions is to make fans happy. (I am not saying that it is right for them not to give older groups more promotions but I am trying to see it from a business point of view regarding why they would do this!) It could be that from SM's point of view, the number of new fans that can be gained from promotions would not be enough to cover the money that needs to be spent on the promotions of their senior groups. 
The reason why SM would do this to EXO would be because they probably see EXO in the same light as their seniors: a group that is already famous and big enough to not require more promotions to become even more famous (a group that can pull off 1.1 million pre-orders with little promotions). EXO's fanbase is strong and passionate and SM can definitely see that. Although EXO is not at a saturation point in terms of fan growth, SM can rely on the current fan base to support EXO even without spending a lot of money for their promotions. In fact, the fans themselves at this point have helped do more promotions for EXO than the company that manages them, with it being reported that fansites helped to pay for station ads and YouTube ads to promote EXO's new comeback. To put it short, SM hasn't done much to help promote EXO's new comeback other than posting on social media to get fans to stream the song.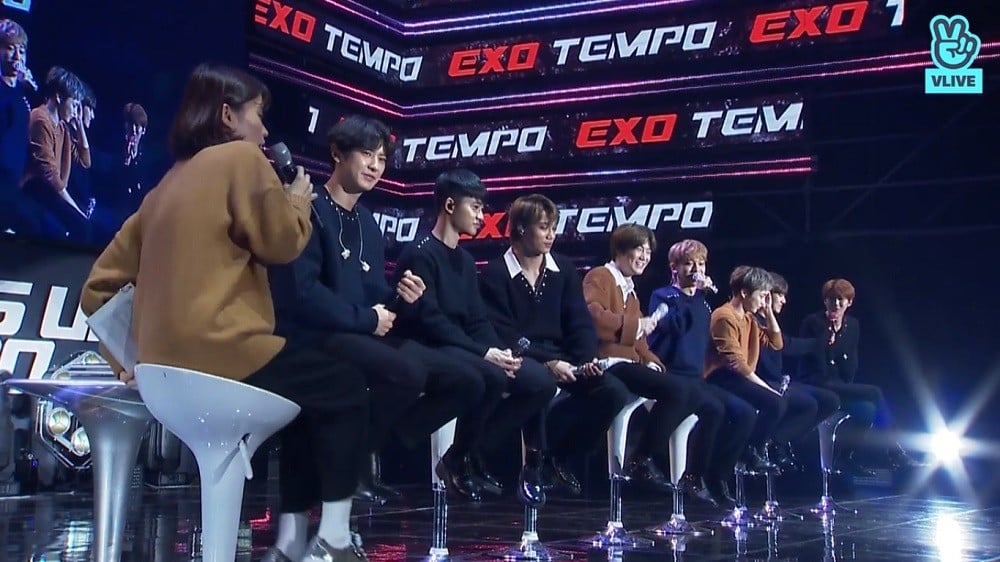 The next reason why SM thinks that this is an okay move for EXO in terms of marketing is because of how well the group is doing with minimal promotions. "Ko Ko Bop" was also barely promoted, but still did amazingly. SM knows that EXO has a loyal fanbase that will support EXO despite the lack of promotions. In fact, right now, even without much promotions, "Tempo" is doing well on the charts and DMUMT has managed to achieve an "All-Kill" with all the songs, placing in the top positions of the chart without interruption. It is clear that EXO is still able to be successful without additional help from SM.
Although fans still continue to support EXO despite being disappointed in the lack of new content, many fans are more upset at how the members of EXO also seem to be upset at the lack of promotions as well. At the DMUMT comeback Vlive, members expressed their desire to get a chance to do more and be able to meet more fans. They have raised the fact that they will try their best to make more happen but not everything is in their control. From what the members have said, it seems like the decision of whether they will be given the chance to promote their new song and album is not in their hands.
The most upsetting thing for EXO fans would probably be that SM is completely capable of affording great promotion platforms for EXO but they just are going the extra mile to market the boys. It is clear that more attention is being placed on their junior bands such as Red Velvet and NCT. With the large amount of money being placed on NCT, to be able to send sub-unit NCT 127 to promote in the United States on multiple TV shows (not hating on NCT and Red Velvet here, they are great), and securing multiple variety show appearances for Red Velvet each comeback, it is clear that SM definitely does have the ability to give the groups they manage, excellent promotions. Who knows? In 4-5 years, when or if, NCT is firmly established and SM is debuting a new boy group, NCT fans might be the ones complaining about the lack of promotions for NCT while they still receive a large number of pre-orders for each comeback. It's a cycle.
Many people talk about the "Big 3" privilege which refers to a big budget, having great networking in place for promotions, and the benefits of being managed by one of the three top companies, JYP, YG, and SM. However, although it seems like while these companies have the ability and capital to give the groups they manage good marketing and promotions, they might just choose not to.
So what now? While there are many fans angry at SM for not giving EXO the promotion that they deserve, many fans are still extremely loyal to EXO and will continue to stream EXO's new songs and support them despite the lack of new content. We can only hope SM stops sleeping on the potential that EXO can reach if they got proper promotions and a chance to properly promote their new stuff for once.