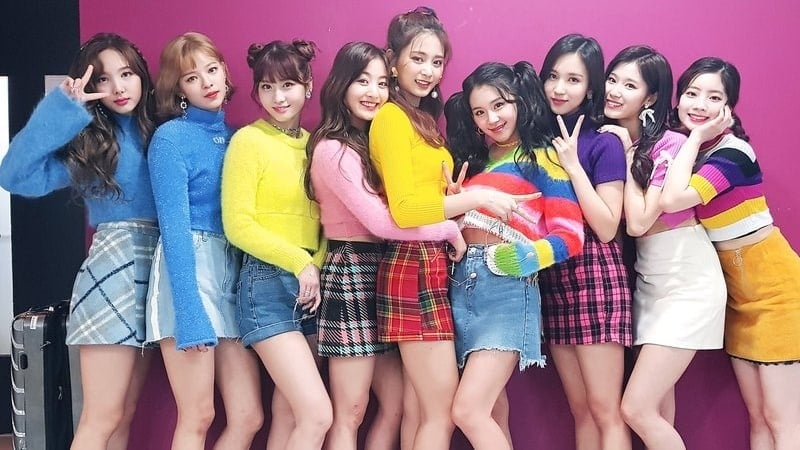 On November 14, Japanese broadcasting station NHK confirmed TWICE's appearance on 'Kōhaku Uta Gassen'. This makes them the first K-Pop girl group to appear on 'Kōhaku Uta Gassen' 2 consecutive years.

However, their appearance make something controversial. Until 2 weeks ago, Japanese media outlets had written many articles about the Korean groups whose chances were high to appear on 'Kōhaku Uta Gassen'. Those groups were TWICE -almost certain- for girl groups, TVXQ -with a higher chance- and BTS -with a lower chance- for boy groups.

Following BTS' Jimin's t-shirt incident, it was rumoured that all Hallyu stars' promotions were going to be turned down because of Jimin's t-shirt so everyone blamed him. Although their appearance wasn't certain, many netizens made it look like the t-shirt incident was so huge that cancelled their participation.

On the other side, many people claimed that it was because of the political issues between South Korea and Japan.

Now that TWICE is going to appear on 'Kōhaku Uta Gassen', it's seems like the shirt incident and political issues don't affect Hallyu groups. However, some people think that TWICE has an advantage of 3 Japanese members and this helps them to appear on Kōhaku Uta Gassen.
Japanese netizens are not happy with their appearance. These are the most liked netizen comments on Yahoo Japan (10K to 15K):
-Invite a Japanese group instead
-There must be a problem with NHK's judges
-It was a good move to stop BTS' promotions but what about this Hallyu group? I'm done with NHK.
-This is not a Korean broadcasting station. 3 members being Japanese don't change the fact that they are a Hallyu group
-You don't listen to the public's opinion. NHK is over
-What's NHK doing?
-Stop paying NHK reception fee
-The reception contract is canceled
-We will stop paying reception fee!
-We don't need Hallyu in Japan
-NHK is over.

What's your opinion?