The members of
EXO
shared thoughts on
D.O.
's kiss scene.
On November 1, EXO held a press conference for their 5th album 'Don't Mess Up My Tempo' at SMTOWN Coex Artium.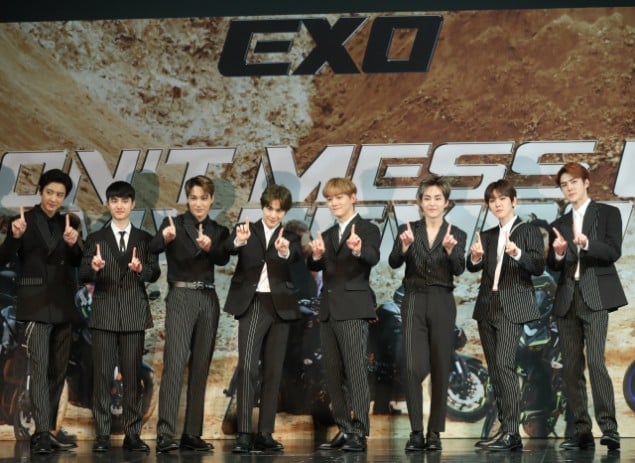 D.O.'s drama, '100 Days My Prince', recently drew to a close with much success. The members shared about D.O.'s acting and started talking in a teasing manner when the kiss scene came into the topic. 
Chanyeol said, "I realized that Kyung Soo is good at acting after seeing that scene. It was very natural." To this, D.O. fired back, "You didn't even watch it." Chanyeol quickly explained that he saw a short clip of the kiss scene on social media. 
Chen
also shared,
"I watched our Kyung Soo's kiss scene on TV, and I was very surprised as if I'm a fan. It was my first time seeing Kyung Soo kiss..."
Other members brought laughter
as they commented,
"It would be weird if you've already seen him kiss before."
D.O. went on to talk about the kiss scene himself, and said, "There were not many NGs (cuts). We did have several takes for a beautiful scene but we didn't have an NG. I tried my best, and I was thankful that it came out beautifully as much as I worked hard for it. We never talked about how we should do it. It just happened naturally."