RM
is taking over Twitter with '
Mono
'.
On October 23, the leader of BTS dropped the highly anticipated mixtape, which includes a total of 7 tracks "Tokyo", "Seoul", "Moonchild", "Badbye", "Dislocated" (literal translation), "Pass By", and "Forever Rain".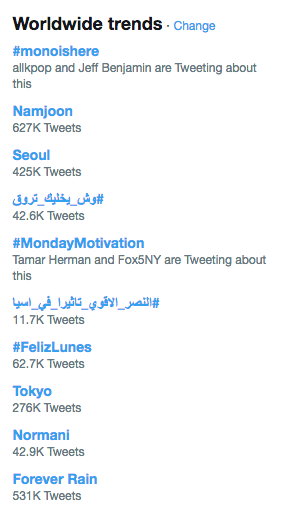 'Mono' is available for download on SoundCloud, Google, Spotify, iTunes, Mediafire, and Dropbox. You can watch the
MV for "Forever Rain" here.