Dara
is 7 million followers rich on Instagram!
Just recently, Dara's Instagram account reached 7 million followers.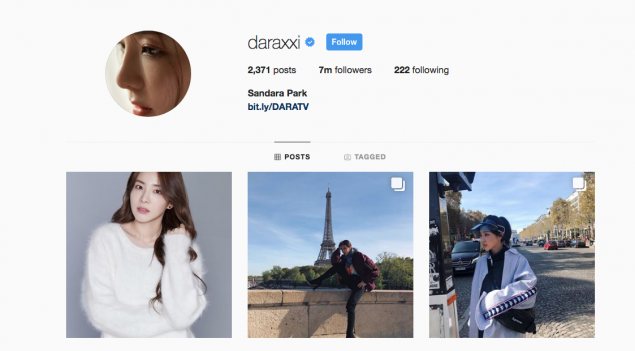 The former 2NE1 stays in touch with her loving fans with daily posts. Most recently, she shared moments from her time at 'Paris Fashion Week'. 
She also thanked her fans for 7 million followers. With a beautiful profile photo, Dara stated, "Happy 7m followers!!! Thank you!!!"