After discovering actress
Kim Tae Ri
's super adorable elementary school graduation photo, netizens have spun up a whole narrative to go along with the actress's nostalgic photo!
According to online buzz, Kim Tae Ri's elementary school graduation photo takes the cake for "Celebrity pre-debut photo most likely to have a back story". What kind of mysterious back story does Kim Tae Ri's photo invoke from netizens? One wrote:
"Many people say her face is the type of face to hold the pivotal key to solving a crime mystery kekekeke. [She seems like] the kind of child the main character, who is in charge of solving the case, discovers, then she would follow them around annoyingly until she finally comes out with the truth kekekeke."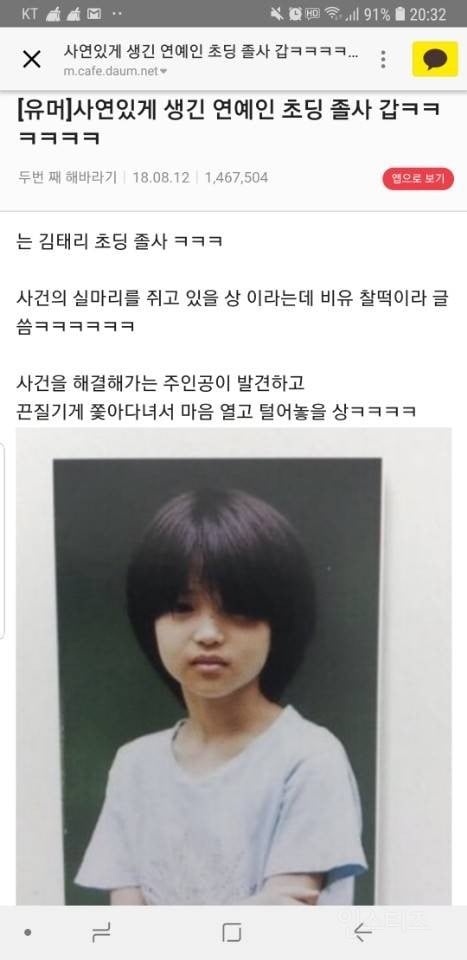 Other netizens said, "The important crime case evidence-type face kekekeke", "Yeah she has a story alright kekeke", "She looks exactly the same as she does now", "She also seems like a child actress in a Japanese film!", "Also a fitting image for 'The Man From Nowhere'", "The way she has her arms crossed says it all kekeke", "It's like I just finished watching a full OCN drama kekekeke", "She is soooo cute!", and more.
Meanwhile, Kim Tae Ri is currently appearing in tvN's 'Mister Sunshine'. Have you been watching the drama?