Netizens are having a blast sharing stories from the latest recording of the Chuseok special '2018 Idol Star Athletics Championship' on August 20, and here's just one of many to make you laugh!
According to fans of former
JBJ
member/solo singer
Kim Dong Han
, the idol got bored and started playing Korean Jacks (a.k.a Gonggi, a children's game where one uses 5 plastic bead-like pebbles to play jacks). He invited some of his old friends over including former '
Produce 101
' contestant
MXM
's
Lim Young Min
, Kim Dong Han's high school classmate
Golden Child
's
Jibeom
, and more. Reportedly, Kim Dong Han also quickly made friends with members of
UNB
and
MYTEEN
on the spot, inviting them to play with him.
However, fans noted that after only a few games, these full-grown, super strong teenage boys ended up bursting several of the Gonggi pieces! Below, the boys are reportedly cleaning up the little grains which make up the inside of the Gonggi pieces, soon after the pieces exploded and made a mess: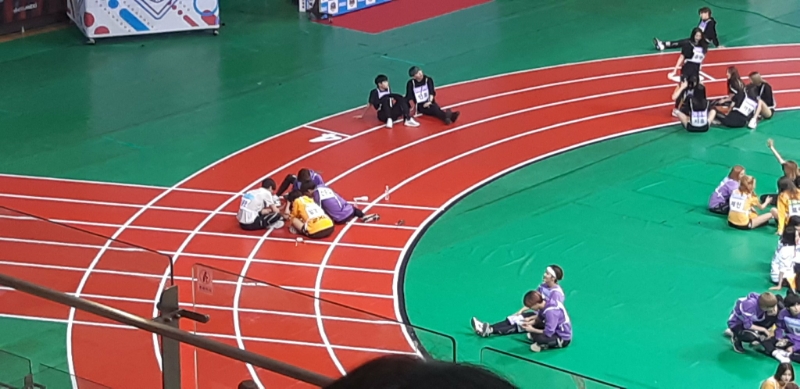 Fans say the boys played real rough giving each other punishments for losing in the Gonggi game, with Kim Dong Han hitting his friend Jibeom the hardest: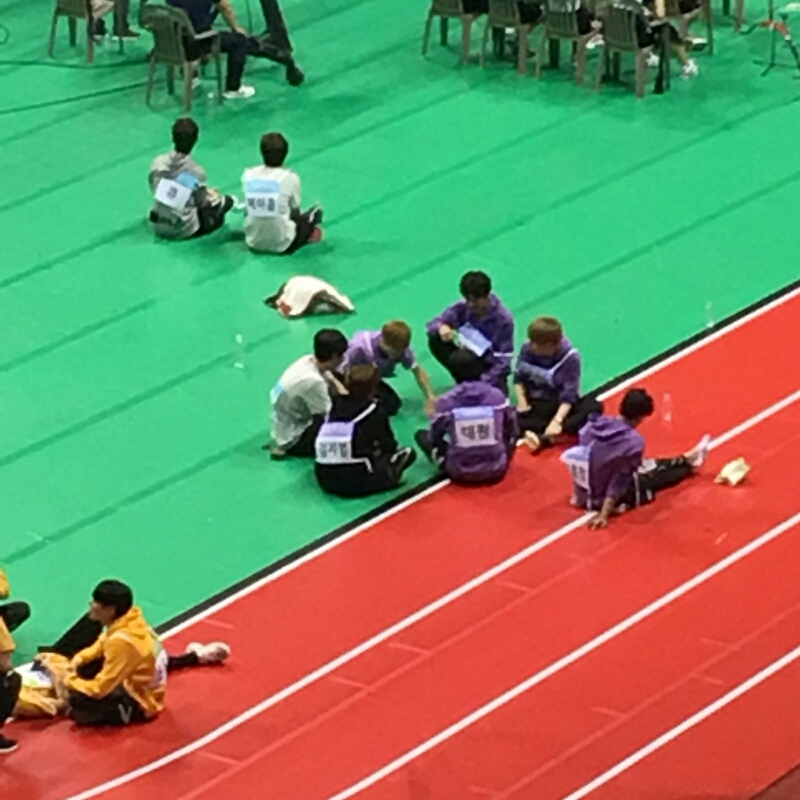 Did MXM's Kim Dong Hyun lose badly to Kim Dong Han in a game of Gonggi..?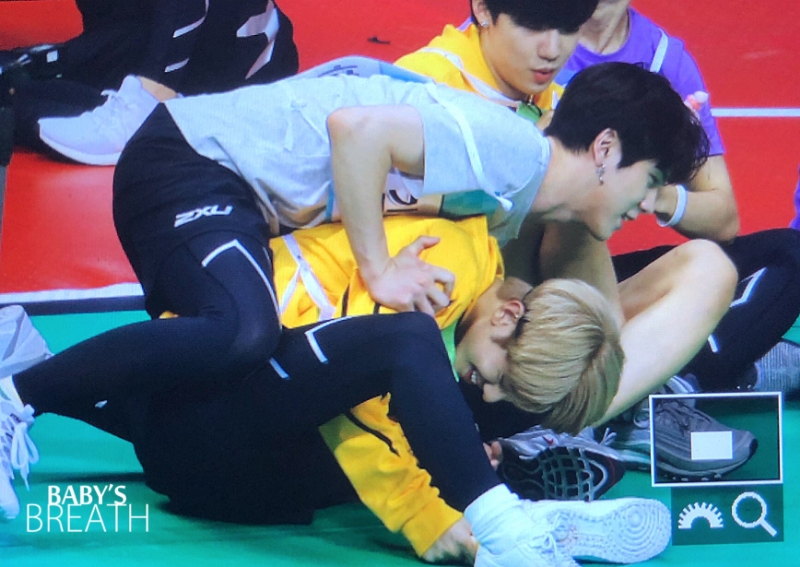 Kim Dong Han lying down, complaining that his back hurts from sitting on the ground all day: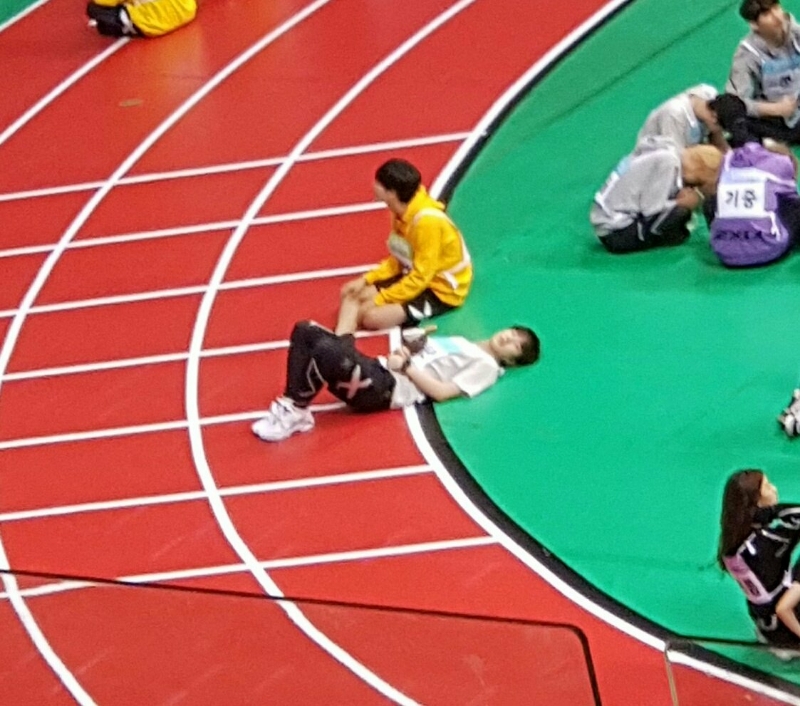 Kim Dong Han being EXTRA extra while warming up for the race:
You can see why Kim Dong Han's stories from 'ISAC' had everyone laughing, as onlookers commented, "These grown-up puppies kekekeke", "Before the filming fans told him to be careful of injuries and instead just play Gonggi and lie down comfortably, and he really did everything the fans asked him to TT", "I was worried because he was going to be alone but it turned out, more and more people ended up surrounding him as the day went on kekekeke", "So cute, all these grown-up boys playing Gonggi like children", "He is the most 'insider' idol I know keke", etc!
Have you been hearing any fun stories from the recent 'ISAC' recording?