JYP Entertainment
 ultimately decided to cancel an event. 
On August 24, JYPE shared an official notice regarding 2PM's upcoming 10th-anniversary exhibition '10 Seasons'. The agency stated, 
"We've taken fans' opinion into account and decided to cancel the member interaction event that was announced in the previous notice. We ask for understanding of how the location makes it difficult to have a member interaction event with many fans. We once again apologize to the fans and the members who've dearly waited with excitement."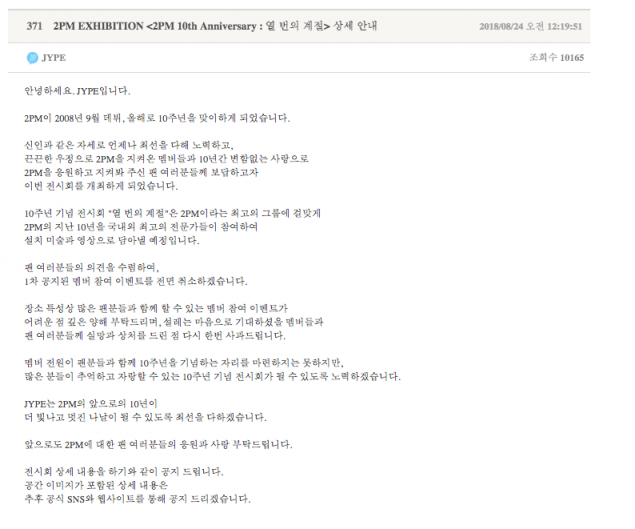 [SEEALSO]https://www.allkpop.com/article/2018/08/jyp-responds-to-fan-criticism-calling-out-special-events-at-2pms-anniversary-exhibition-as-treating-fans-like-an-atm[/SEEALSO]
In response to the issue, JYPE delivered an apology, and now, the event is ultimately canceled.